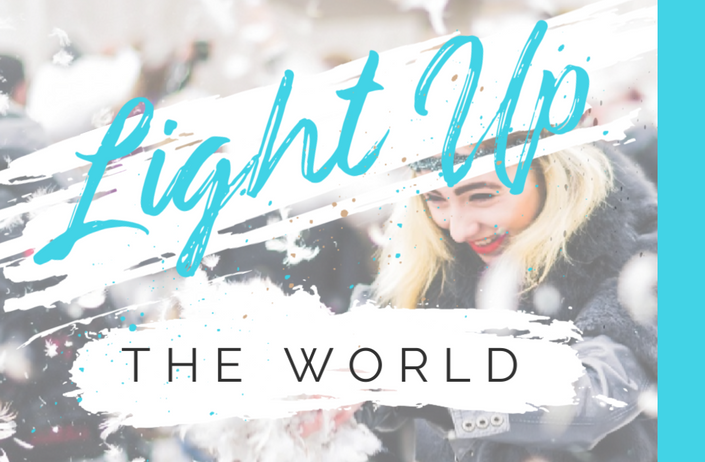 Light Up The World
Living Beyond the Limitations Imposed by Caring What Others Think

And Then She Shines Presents...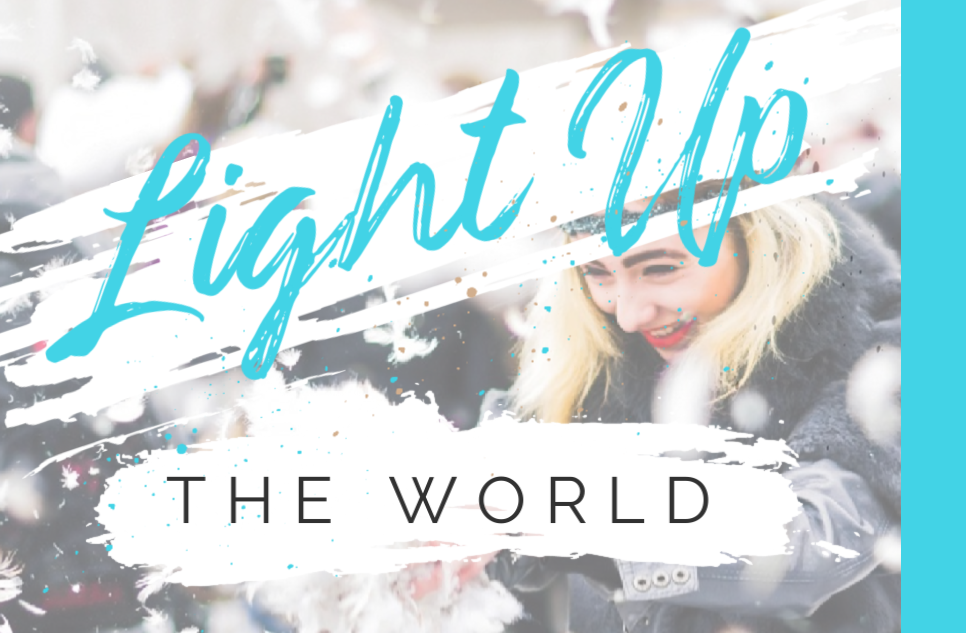 Living Beyond the Limitations Imposed by Caring What Others Think
The desire for human connection and to feel loved and appreciated is normal. But for many, this desire can lead to an unhealthy "attachment" to what other people think and we become enslaved by it.
When we tailor our lives to fit into the real or self-created opinions of others, we begin to lose who we are.
This course will change the way you show up for life. It's a 4 modules of inspiration, clarity and support to help you become keenly aware of how "caring what others think" has been holding you back and the tools and practices to live an authentic life with certainty, confidence and excitement.


Here's how to tell if caring what others think has taken on a destructive pattern in your life:


• You often overthink and worry about what others might think of you.


• You worry that people are judging you.


• You're afra
id to say what you really think around certain people.


• You say "yes" to things you don't want to do so you don't disappoint another.


• You hold back from doing something "different" because of what others might think.


• Wanting others to like you takes more priority than you liking yourself



When an unhealthy fear of rejection or judgment develops, now your happiness is under the control of others, which feels like a marathon that never ends; a race without a finish line and a drain on your peace and joy.

In many of us, this way of living becomes unconscious and habitual. We don't even realize the effect it has on our wellbeing.

This leads to:


A lack of boundaries

Resentment

Inauthenticity

Inability to hear your own voice

Robbing the world of your gifts

Self-neglect

Lack of self-approval

Anxiety/Depression

And more...

Imagine the ways your life would change if you stopped being so attached to what other's think of you:
Your own preferences, goals and desires will become more clear to you.


When you give yourself permission to be authentically yourself, your life will expand and your capacity for real joy will too.


You'll come to realize that most people are more concerned with their own lives and aren't judging you nearly as much as you think they are.


You stop letting fear prevent you from doing what you really want to do or say.


You'll discover the freedom of knowing that people actually like you more when you let them see the real you. Your authenticity, your raw beauty, stripped of the façade, is extremely attractive. Authentic people are magnetic people.



You'll realize, "Yeah, not everyone has to like me but it's better to be disliked for who I am than liked for who I'm pretending to be."
"Amy, I know I keep repeating myself but both you and Linda are truly living your purpose. The clarity, the love, the inspiration and perfection of what you teach never ceases to amaze me. And it reinforces what I know is true if I get off the track. Living authentically is central to my life and yet there are moments when I catch myself being other than me. You beautifully express the importance of belonging rather than fitting in and, as I said before, you and Linda are the real deal. You both live your truth."
- Jean Eger

This course will change the way you show up for life.


It's a 4 modules of inspiration, clarity and support to help you become keenly aware of how "caring what others think" has been holding you back and the tools and practices to live an authentic life with certainty, confidence and excitement.


Here's what will be covered: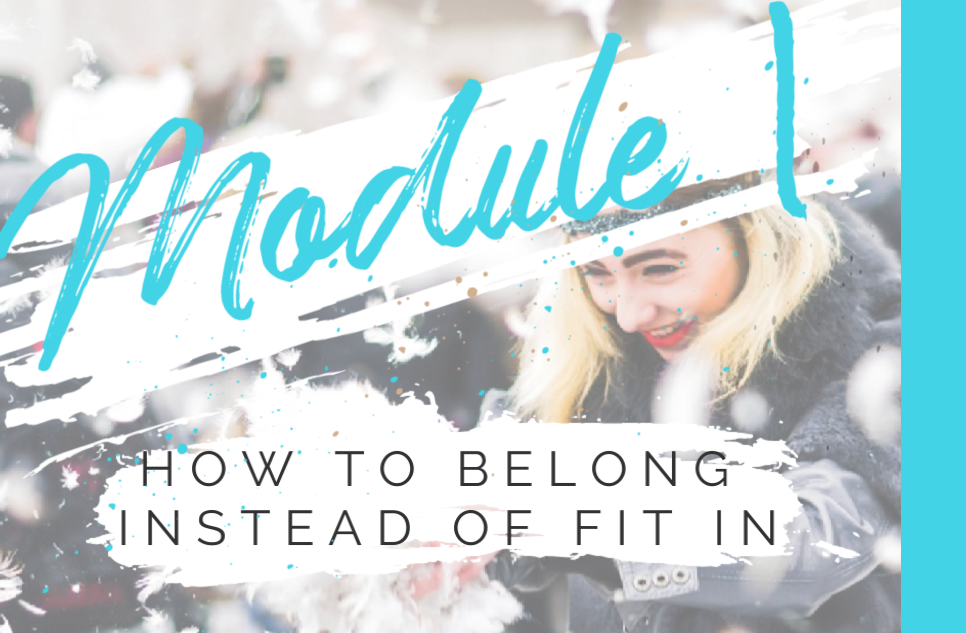 Module 1: How to Belong Instead of Fit In

Learn the difference between belonging and fitting in and how trying to fit in has stopped you from surrounding yourself with your true 'tribe', and what you can do about it.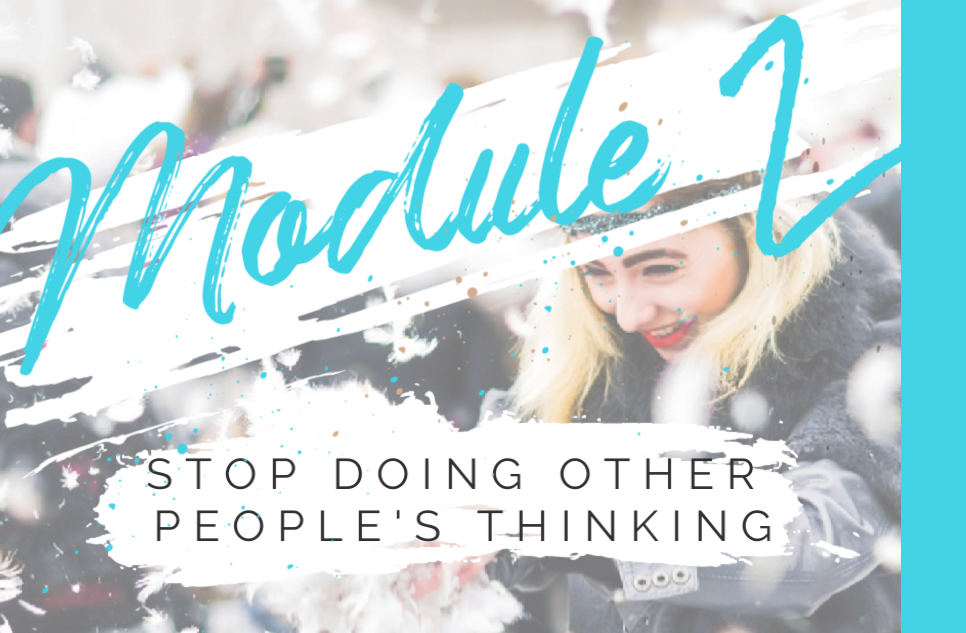 Module 2: Stop Doing Other People's Thinking

You will become aware of the thoughts you are thinking on behalf of others, how these thoughts are stopping you dead in your tracks and how to stop thinking them.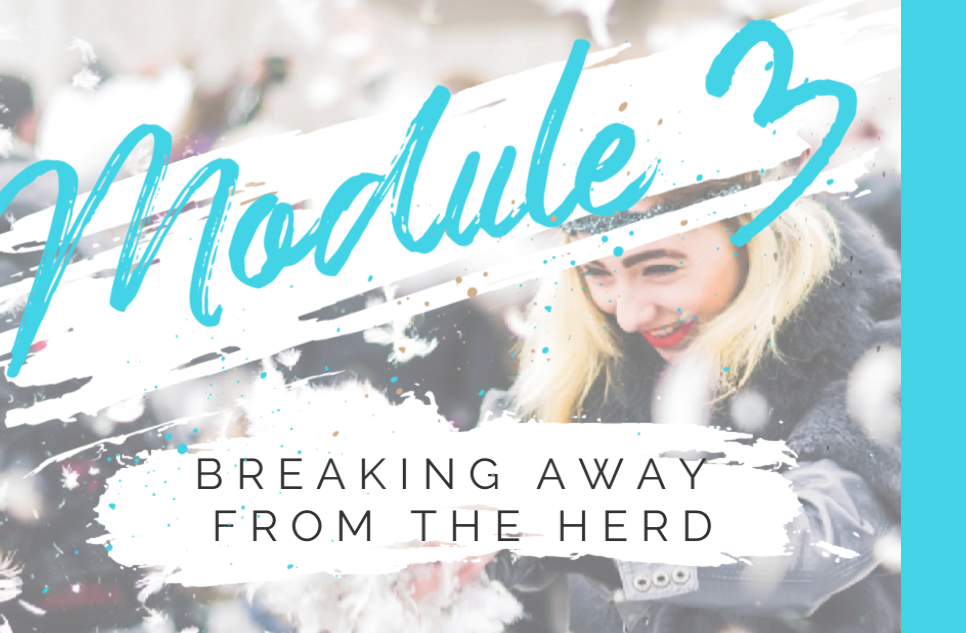 Module 3: Breaking Away From the Herd

You will learn how to move beyond the fear that keeps you from breaking away from the herd and being truly authentic.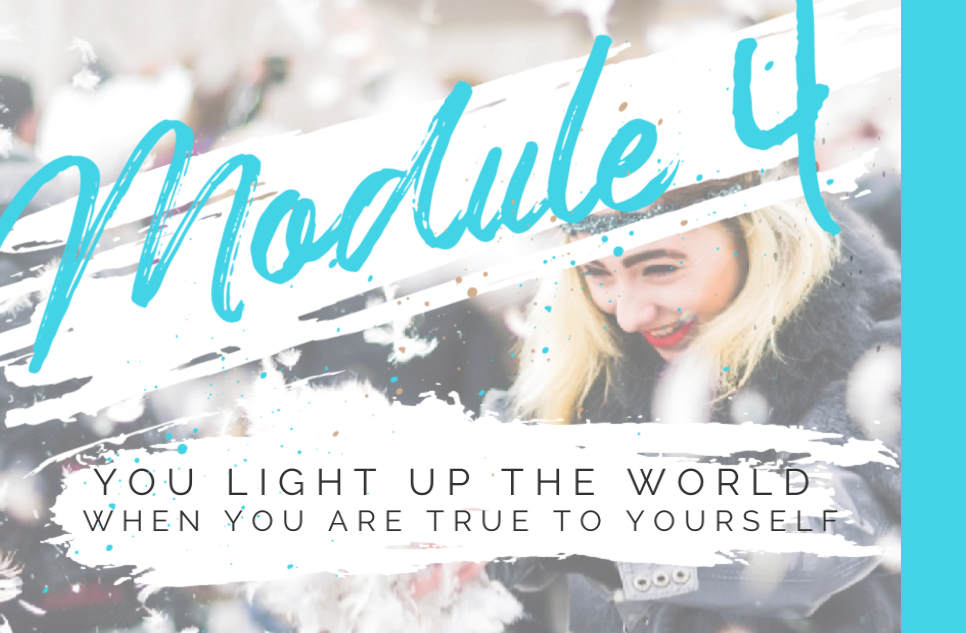 Module 4: You Light Up The World When You Are True To Yourself

You will be given a powerful daily meditation and other tools to help you stay on course with being authentic so that you don't slip back into caring what others think.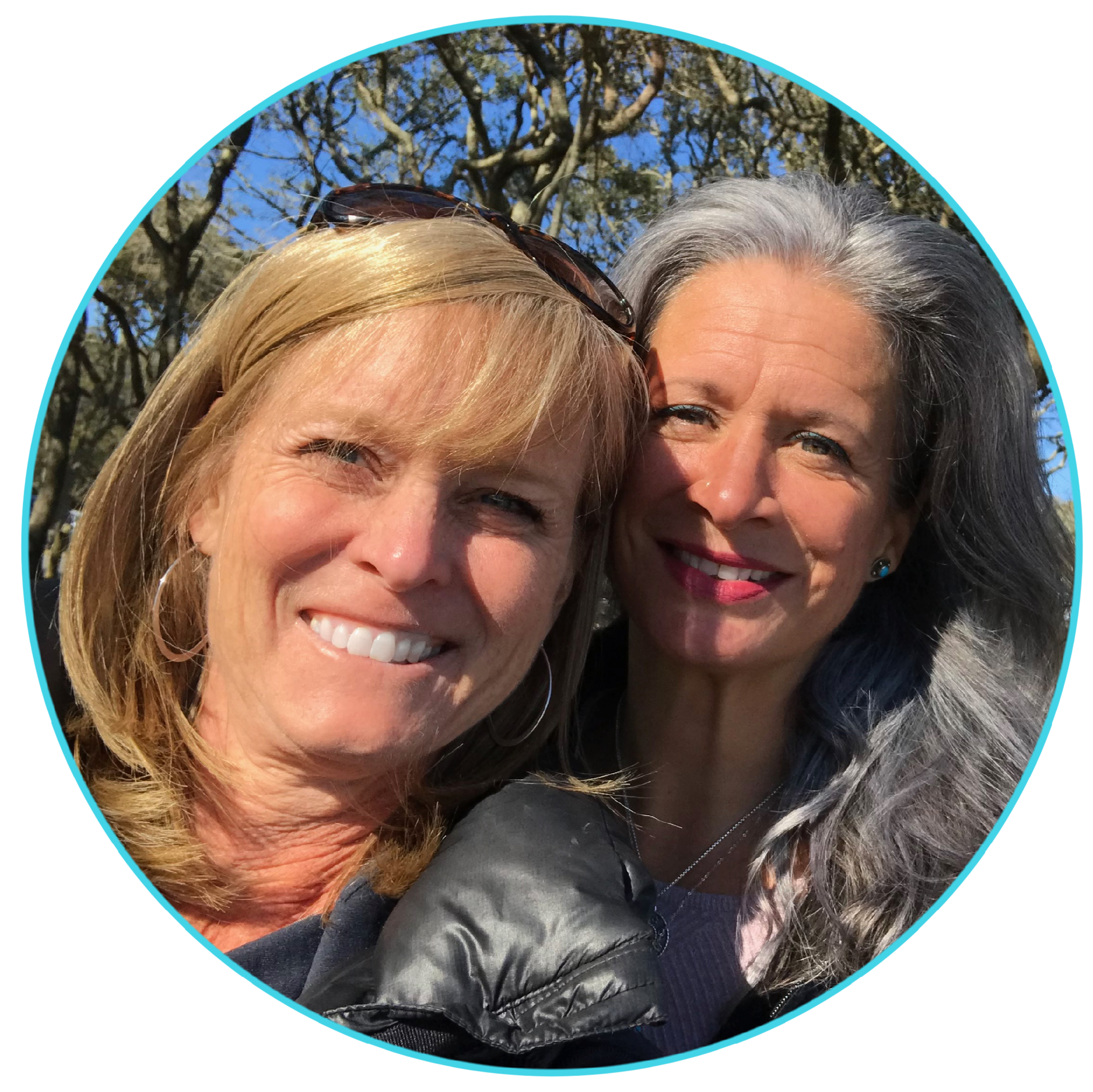 This course is being instructed by Linda Leland and Amy Starr Allen.
Linda and Amy are the cofounders of 'And Then She Shines', a platform that supports women of all ages, races, and body types, to live fully self expressed lives full of joy instead of judgement.
Linda and Amy are committed to helping women who want to live beyond the constraints of the inner critic and the one-size-fits all stereotype we've been taught and become part of a movement for positive change in the world and for our daughters.
They focus on topics such as freedom from dieting, body image issues, self empowerment, radical and shameless self acceptance, parenting, inner peace and joy, and the courage and vulnerability it takes to live your happiest and most abundant life by becoming more and more of yourself.
They have created a community for all women who are ready to rise above and be who they came here to be and to feel the support and thunderous applause of a world-wide community of other women who are ready to do the same.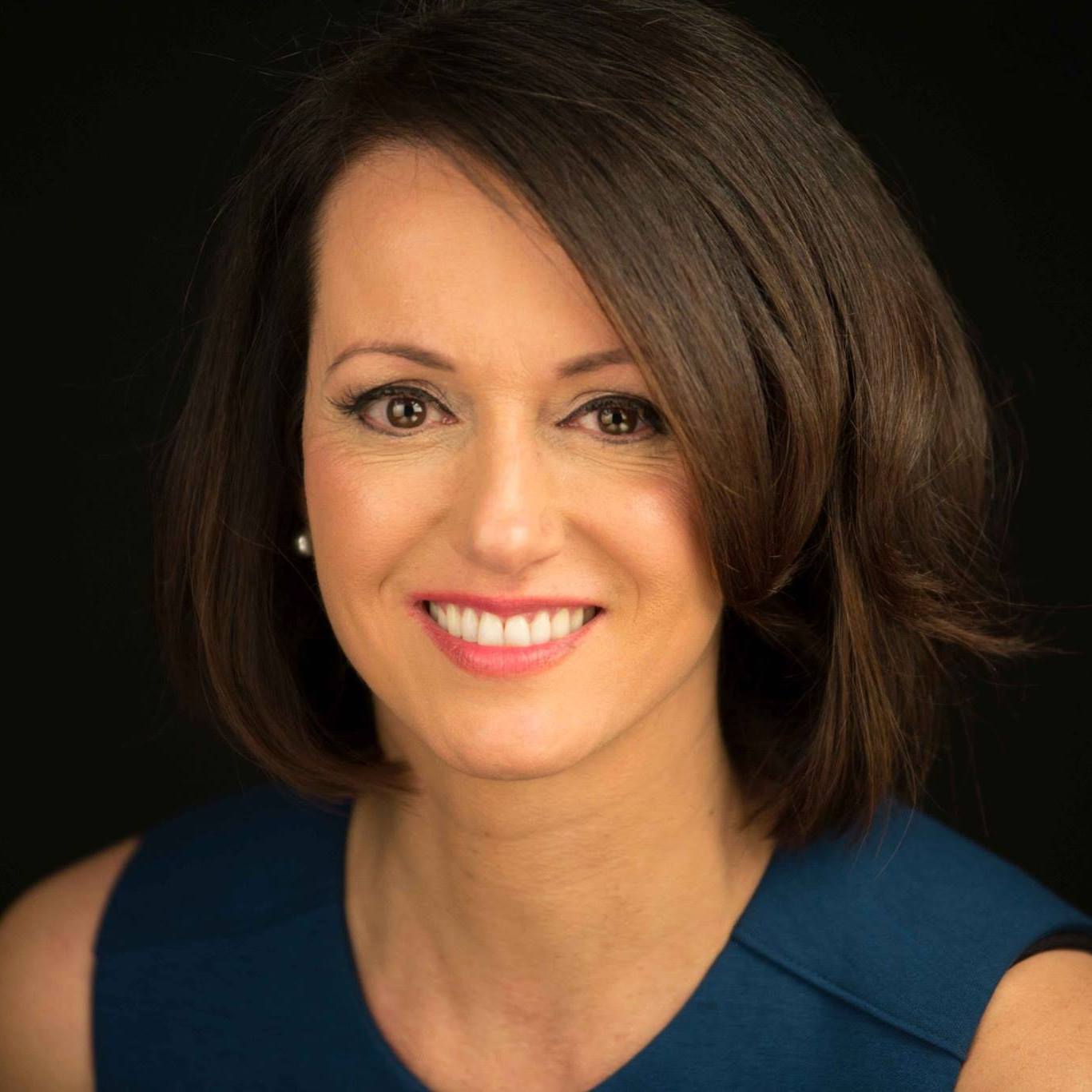 "I've listened to Module 2 three times already! Wow!! I'm going to listen to it every day until it really sinks in. The pain I have put myself through worry about others has wasted so much of my time when I look back at my life. For me, this module alone is worth every penny of the course! Thank you, thank you, thank you"
- Lucy Sinicropi
Frequently Asked Questions
When does the course start and finish?
The course starts non July 1st 2019 and lasts for 4 weeks. It is a completely self-paced online course - you can go at your own pace and you will have access to the course for life so you can review the modules at your convenience.
How long do I have access to the course?
How does lifetime access sound? After enrolling, you have unlimited access to this course for as long as you like - across any and all devices you own.
What if I am unhappy with the course?
We would never want you to be unhappy! If you are unsatisfied with your purchase, contact us in the first 30 days and we will give you a full refund.