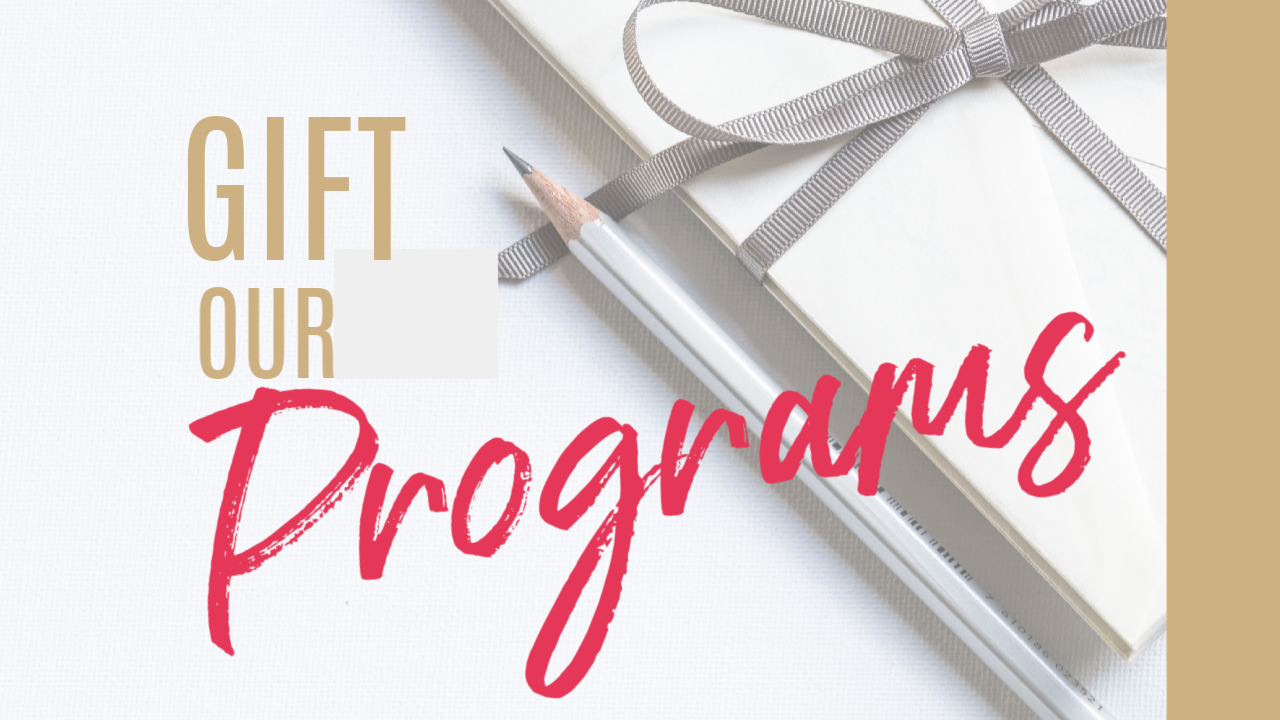 Make a profound difference in someone's life by gifting one (or all) of our programs.
Gift certificates are simple to purchase on our school and take all of the guesswork out of finding the perfect gift for the special women in your life.
Purchase gift certificates for as many of our courses as you like, for as many people a you like. There's no limit.