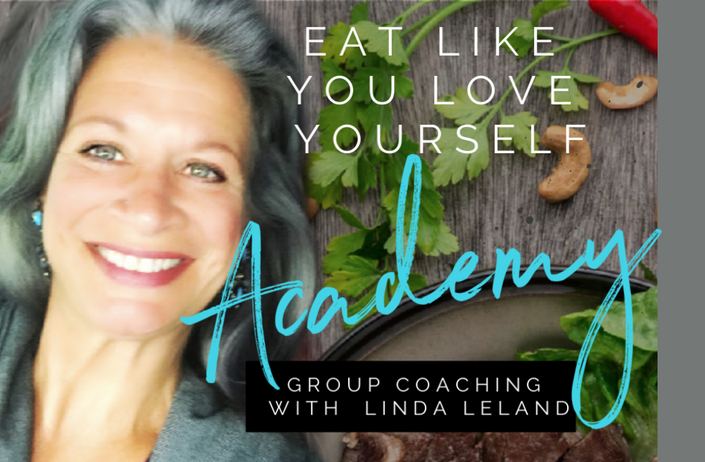 And Then She Shines Presents..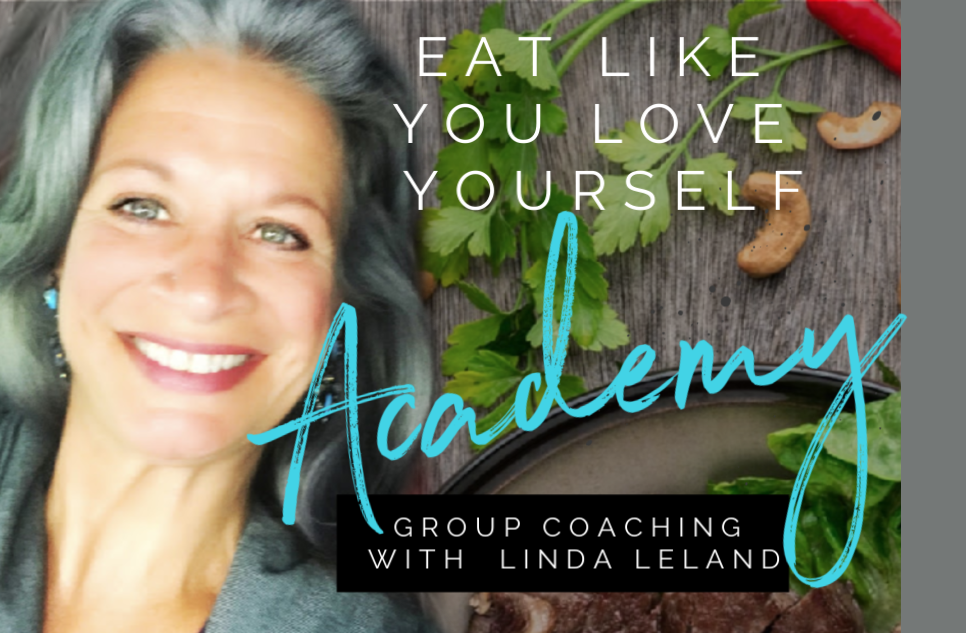 This is the ultimate coaching community and training academy for those who wish to have a normal, happy, loving and balanced relationship with food and their body.

When you heal your relationship with food, you elevate your outlook on yourself and all of life.

This community is for those who are ready to stop struggling alone and know they'll benefit by receiving the love and support necessary to achieve a happy, healthy relationship with food and the body.

Going to the table hungry and eating until you're satisfied.

Being able to choose food you like and eat them with no guilt.

Not starting or stopping or eating just because you think you should.

Giving some thought to choosing nutritious foods but not being so restrictive or nervous that you miss out on enjoyable food.

Leaving some cookies on the plate because you know you can have them again tomorrow.

Trusting your body to tell you what you need.
There are 3 vital components of focus in this coaching and training academy that will change your relationship with food entirely.



You must leave behind everything you think you know (it's not working anyway) and relearn to thoroughly enjoy the pleasure of eating without guilt, worry or dilemma.

You'll re-learn how to listen to your body and let it show you exactly what you need to achieve REAL health and reach your own natural, healthy weight. You've lost this ability along the way but it's still intact and holds all the wisdom to get you out of this mess.


---

Food is not your problem and food will never change.

There is a place in you that is lacking love and resulting in self-criticism, perfectionism, self-abuse and fear which is ALWAYS the root cause of a disordered relationship with food and the body.

Together, we'll bring only love and compassion to these dark corners within you. This is the great healer of weight and dis-ease and one that is so often overlooked which makes healthy and balanced decisions effortless and natural. When you make choices based on loving your body, rather than hating it, school is out.


---

Become a culinary boss in your kitchen, creating REAL food (not diet food) recipes that excite and satisfy you in a way that works just right for your personal needs; body and lifestyle.

Cooking is an act of love. It's fuel for the magnificent vehicle that drives your soul around this planet. Don't make it a chore. I'll help you to make home cooking fun and creative instead. It is my passion and pleasure to show you how.
My name is Linda Leland. I am the co-founder of And Then She Shines and the creator of Food Rules, Diets and Love.

I've been working in the field of diet and nutrition most of my life, as a practitioner, educator, teacher and coach.
I've also led a very passionate spiritual life; infatuated by how we're all intricately connected to each other, to the infinite love and wisdom that created us and how we can live in alignment with that wisdom and the ways in which we block it.
I was raised with a lot of food fears, rules and imbalance that led to my own body image obsession, weight fluctuation and the life-sucking anxiety of trying to be perfect. Early in my practice, I tried helping clients with the same calories in, calories out, one size fits all diet protocol. I became very discouraged a couple years in when it was clear I wasn't really helping anyone. Despite all my passion to help these women, nothing much was sticking for them.
I knew there must be a better way. So I made it my life's purpose to discover exactly how and why we develop these dysfunctional patterns with food and body image obsession, and how to systematically undo the the whole mess.
Through years of working with hundreds of clients, privately, in groups and hospitals, I've come to know that transformation can only occur when you adopt a whole new thought system and leave behind the unhelpful myriad of conflicting data that's been deeply engrained and running on auto-pilot from the marketing and competition of the obsolete diet industry.
I was born to help women heal from their unhealthy relationships with food and their bodies. I've seen the unnecessary and long-term harm and struggle it's had on so many lives and I've witnessed, hundreds of times, the relief and the freedom and the untapped joy that emerges when any woman, no matter how deep in it she is, makes the powerhouse decision to say, "NO MORE".
It has been my ultimate joy to learn how to actually use our current unhealthy relationships with food and our bodies to heal and expand.
I truly believe that every woman is beautiful. Every one of us was created to be unique, eccentric and different. Thinking there is only one kind of beauty, leggy, blonde and young, is criminal. Each one of us adds to the great mosaic of life. And the greatest joy there is in this life is to become more and more ourselves.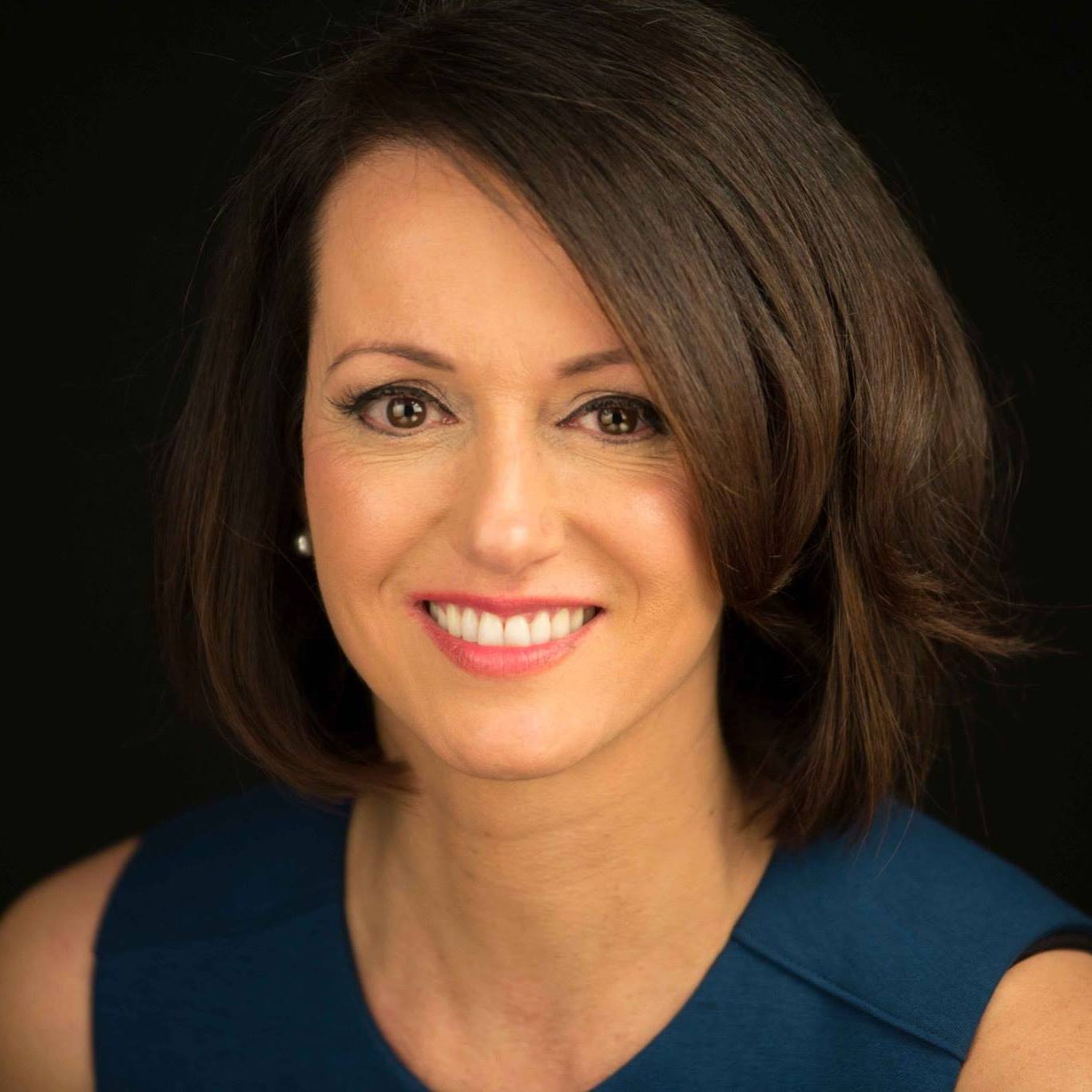 "This community and female support is a necessary part of my life. I'm learning about myself so much. Thank you."
- Luci Sinicropi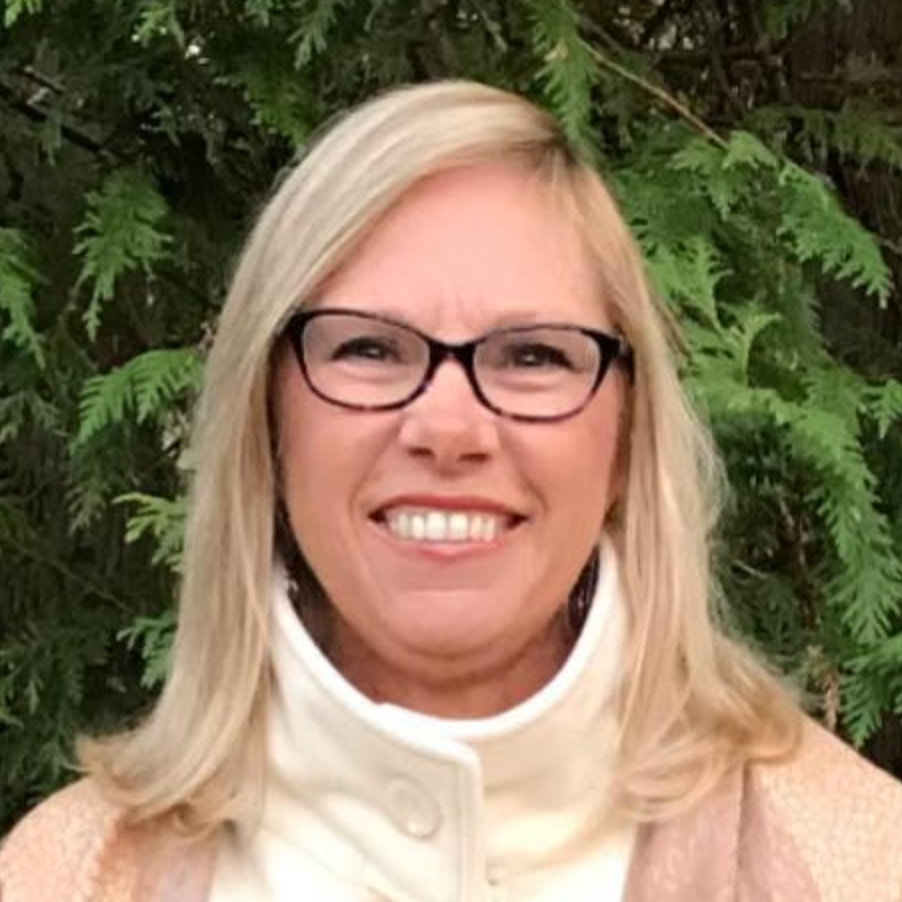 "I am down two sizes in clothing have unbelievable energy and creativity is pouring in. Linda this is one area I had not healed yet and OMG it feels AMAZING So GRATEFUL".

- Karen Tyndall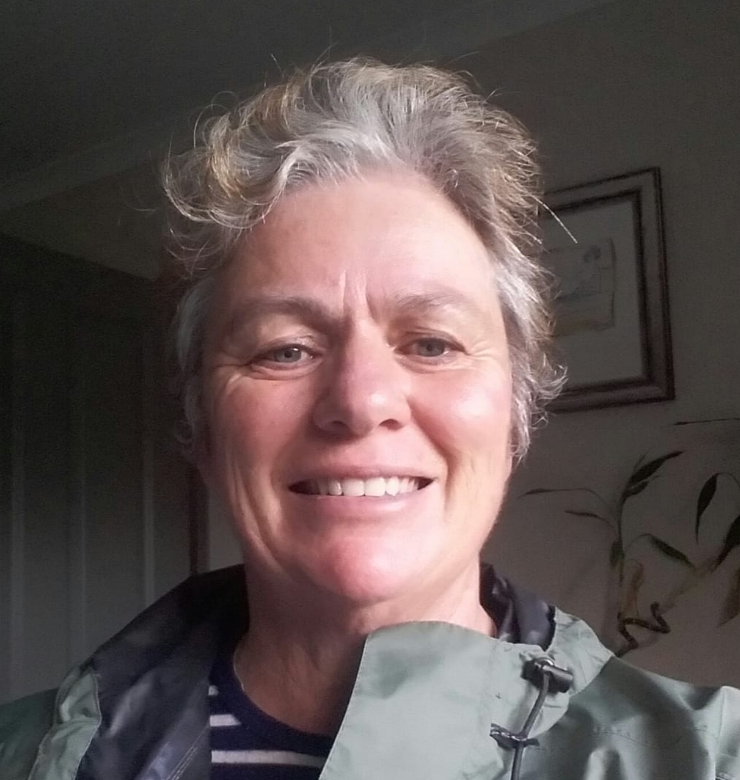 "I am here because I am meant to be here. I am wanted here. I am loved here. I can be who I was created to be, here. The embodiment of love."
- Mandy Edwards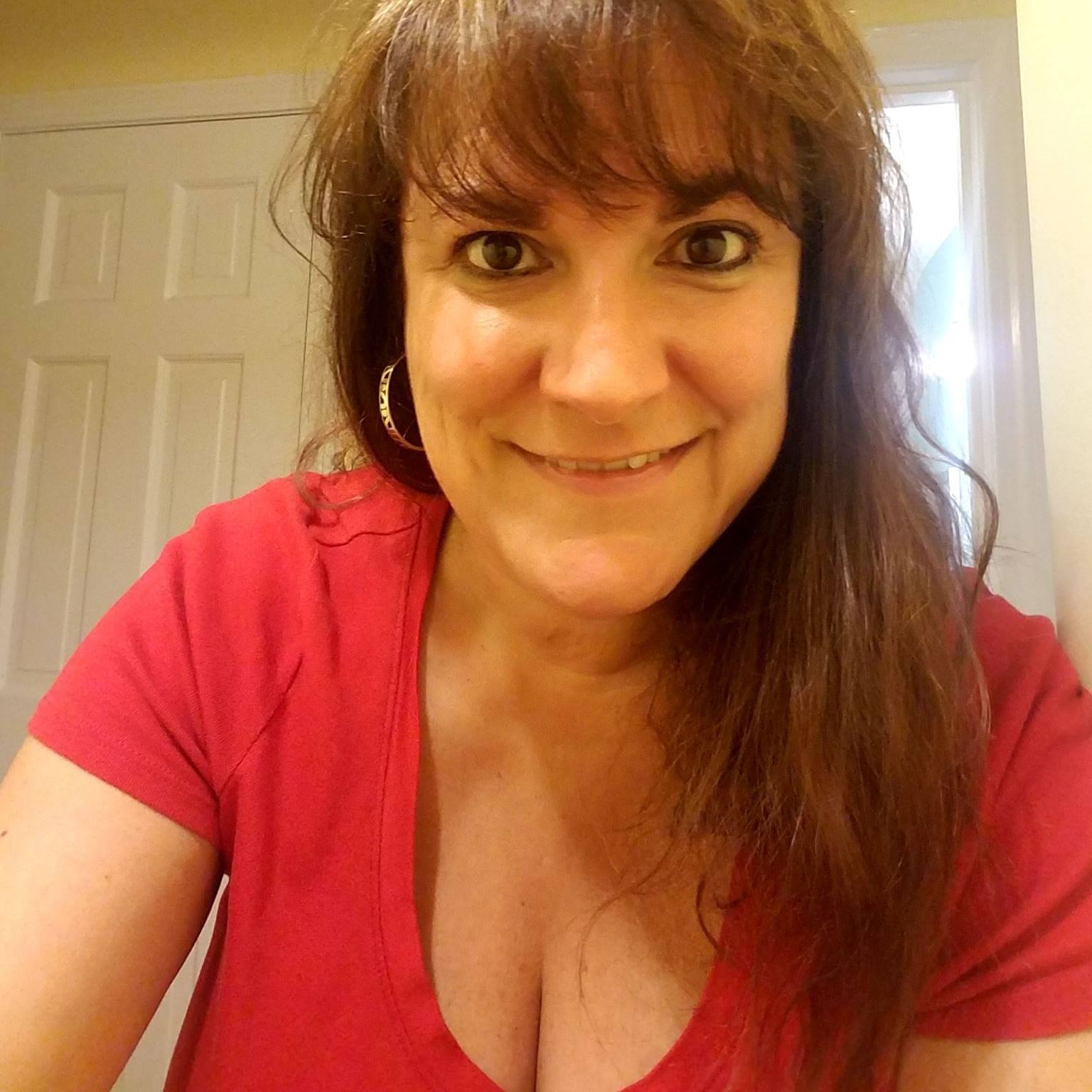 "I just signed up for the membership. I literally cried when I saw the long list of videos, talks and how to's, not to mention the recipes!!! I am over whelmed by your generosity!!"
- Nancy Masia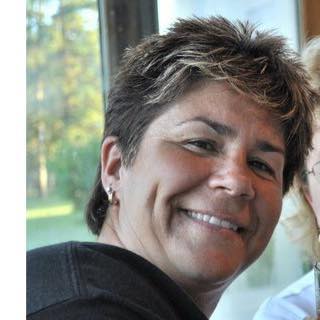 "Linda Leland saved my soul!! Through her enormous positive attitude and knowledge towards food and our bodies, for the first time in my whole life I really like myself! Linda is a constant support through this journey and she changed my life!!"
- Janice Portlock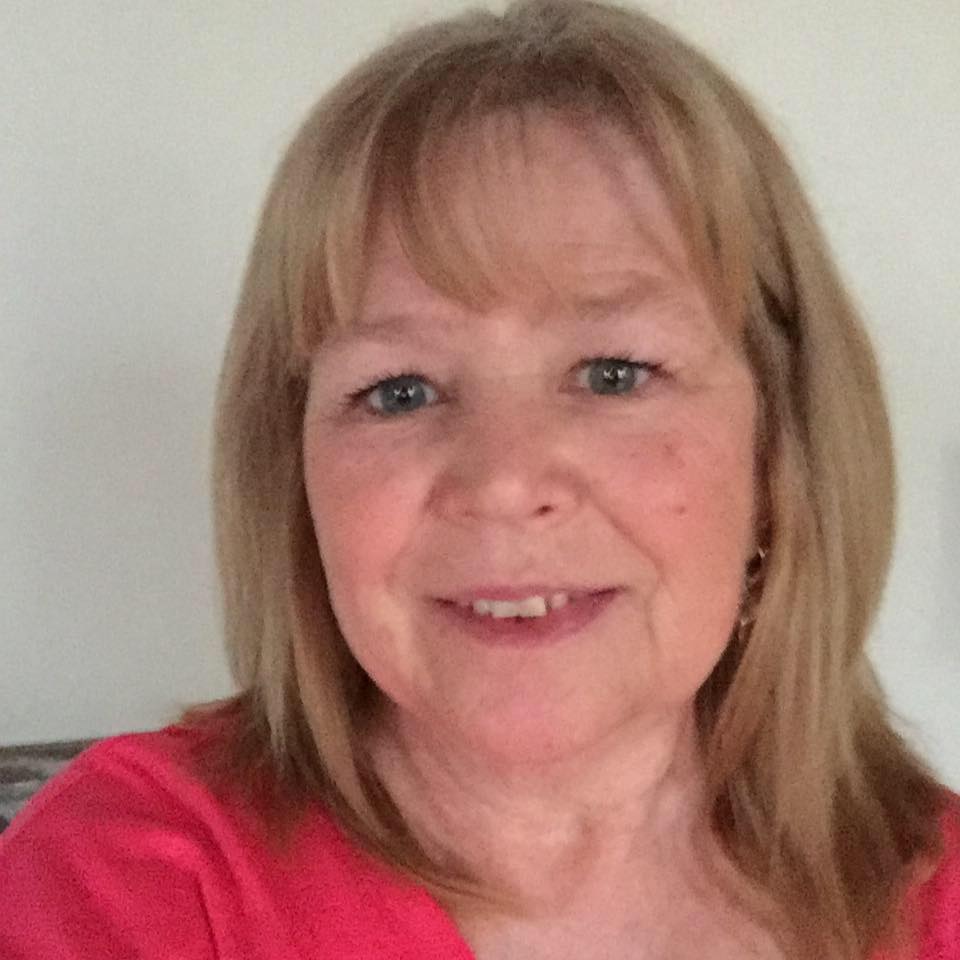 "Very simply put and most important, Linda emanates love. As part of my life journey I have been very fortunate to have worked with Linda in both individual and group coaching situations. Her love, insight and vast experience with nutritional and life coaching have provided me with so many tools and experiences to more deeply love and take care of myself. She knows her stuff and is one amazing woman!!"
- Paula Gould
GROUP COACHING
Twice monthly live and interactive coaching sessions on the 10 Aspects of Intuitive Eating.
EDUCATION
Nutritional Education that's fun and inspiring.
RECIPES AND COOKING DEMOS
Weekly REAL food recipes and cooking demos that will reignite your love of cooking.
SHOPPING & MEAL PLANNING TIPS
Grocery shopping and meal planning tips that will save you time, money and stress.
LOVE & ATTENTION
Personal love and attention to help you push past all of your old saboteur behaviors..
LESSONS & INSPIRATION
Practical lessons and inspiration to live this life with radical self-acceptance, knowing that it is this level of self-love that heals every imbalance from the inside-out.
LIBRARY
.An ever growing library of tools and information you can access 24/7 including meditations, videos, podcasts, affirmations, journal worksheets, daily reflections and many other simple and loving practices to heal your relationship with food.
PRIVATE FACEBOOK COMMUNITY
A totally private Facebook community (optional) where you'll find 24/7 support from a tribe of friends doing this work right alongside you. (If you're not on FB, you'll still have access every tool, lesson and live video.)

Our twice monthly live and interactive coaching sessions on the 10 Aspects of Intuitive Eating
will include topics such as:


Reject the broken and unhelpful diet mentality

Honor your hunger

Make peace with food-no more guilt or worry

Challenge the food police-No foods are off the table

Discover the total satisfaction factor


Feel your fullness

Cope with your emotions with kindness and compassion instead of food

Extreme self-care and respect for your brilliant body

Move your body in ways that you love

Achieve ultimate health and arrive at your perfect, healthy weight

Here's What Your Academy Membership Will Do For You:
You will earn an uncomplicated approach to become a conscious, confident and joyful foodie.

You will free yourself from food fear or food obsession and still have a love affair with food. (No, you will NOT go off the rails and eat donuts all day when you ditch the food police. You'll see that it's the rigid beliefs and fear that are causing your dysfunctional eating.)

You'll fall in love with your amazing body and treat it like your BFF. Food should never be something you use to punish it or whip it into shape.

Fill in your holes! You'll discover what it is that you really need, that you've been filling up with food instead.

You will loose the compulsion to overeat.

You will stop eating foods you don't like.

You'll discover new foods and mouthwatering recipes that fit you and your lifestyle.

You'll learn to trust yourself to make your own food choices with confidence.

You'll learn hunger and fullness cues that have become overridden over the years due to rigid diet rules and restriction.

You'll stop the mistaken connection between food and emotional comfort. You've assigned food to a job that it cannot do for more than a few short minutes, at best.

You'll gain total self-acceptance NOW. Stop being so mean to yourself. This must come first. Stop waiting to love your body.

You will stop putting your life or love on hold until you change.
PEER TO PEER SUPPORT
Exclusive Facebook group for the members of the Eat Like You Love Yourself Academy to be able to connect with and support one another.
MEMBERS ONLY PRICING
Members receive special prices toward any of 'And Then She Shines' offers that are released throughout the year, including our exclusive retreats!
MINI COURSES
Members receive immediate access to all of our mini courses on topics such as body image, self love, food topics, and more.
EXCLUSIVE WEBCAST RECORDINGS
Members receive lifetime access to all of our webcast recordings that expire for the public. No more replay deadlines for you!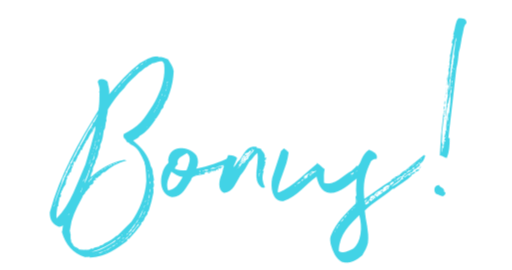 When you join the Academy, You will receive the 'Eat Like You Love Yourself 30 Day Intensive' absolutely free! This course retails for $77 and even if you cancel your membership, you will have lifetime access to this 30 day intensive, as our gift to you.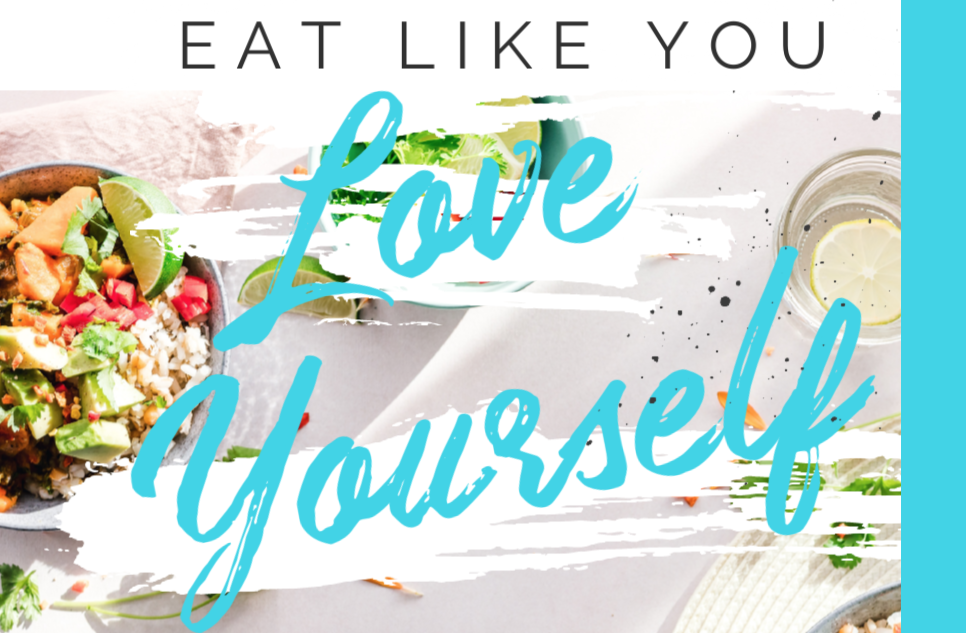 30 Day Intensive

Your free when you join the Eat Like Yourself Academy!

Click here to learn more about the Eat Like You Love Yourself 30 day Intensive.

In addition to all of the support you will receive around food and your body inside of the Academy, you will also receive several 4-Module Academy Bonus Workshops to help you live an authentic life, full of joy and full self expression.
These workshops include topics such as:
Mastering Joy – Embodying Happiness as a Way of Life

Becoming Unreasonably Grateful: The Over-Abundance That Comes From Celebrating Everything

Slow Down! Rushing = Fear and Busier is NOT Better

Happiness is Allowing Everything

Leap and the Net Will Appear

Embracing Your 'Flaws' and Learning to See Yourself Differently

These workshops are all included absolutely FREE inside of your Academy library!

• Register to join the Eat Like You Love Yourself Academy
• It's only $47 per month (less than ½ cup of coffee per day). You pay as you go, stay as long as you like or just until you embody these practices on your own. (I normally charge $250 mo. for private coaching. I'm giving you all of the same support and resources here, in a group setting.)
• Once you're in, be sure to watch the welcome video, get acquainted with the site and sign into the private Facebook group (optional).
If, instead, you're interested in private 1:1 coaching, contact me for a free initial consult at: [email protected]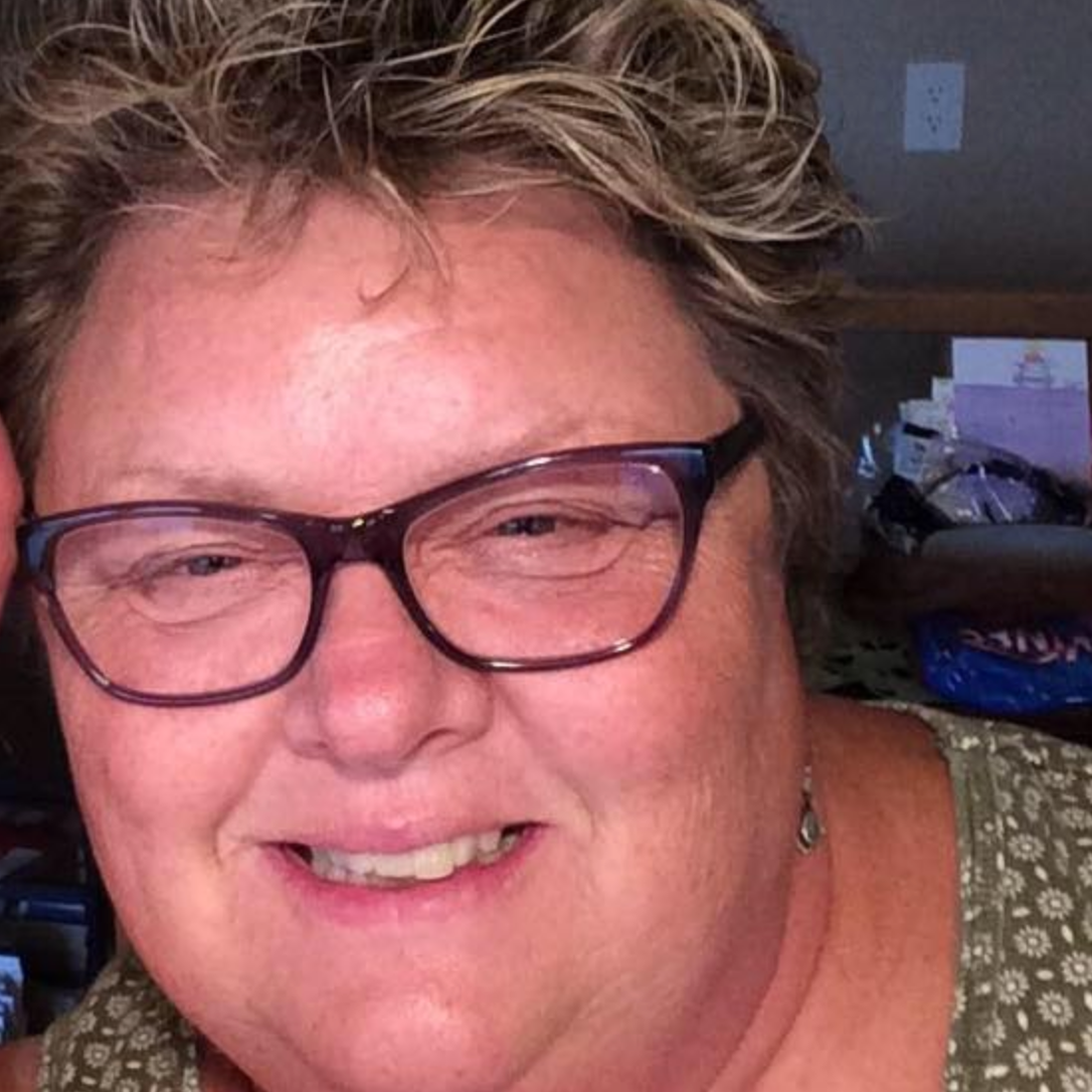 "Thank you Linda for doing this....I am on my way. Just what I have been looking for all my life."
- Becky Johnson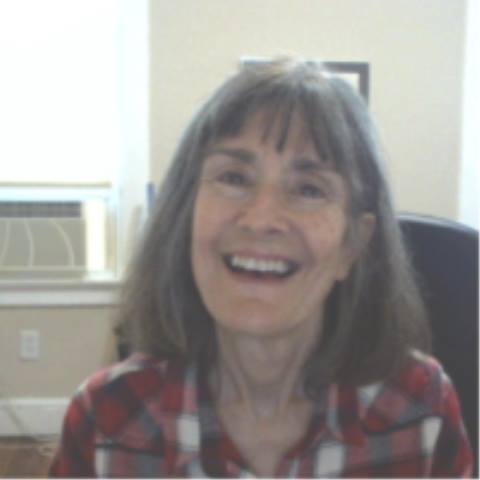 "Linda, you are truly living your purpose. The clarity, the love, the inspiration and perfection of what you teach never ceases to amaze me. And it reinforces what I know is true if I get off the track."
- Jean Eger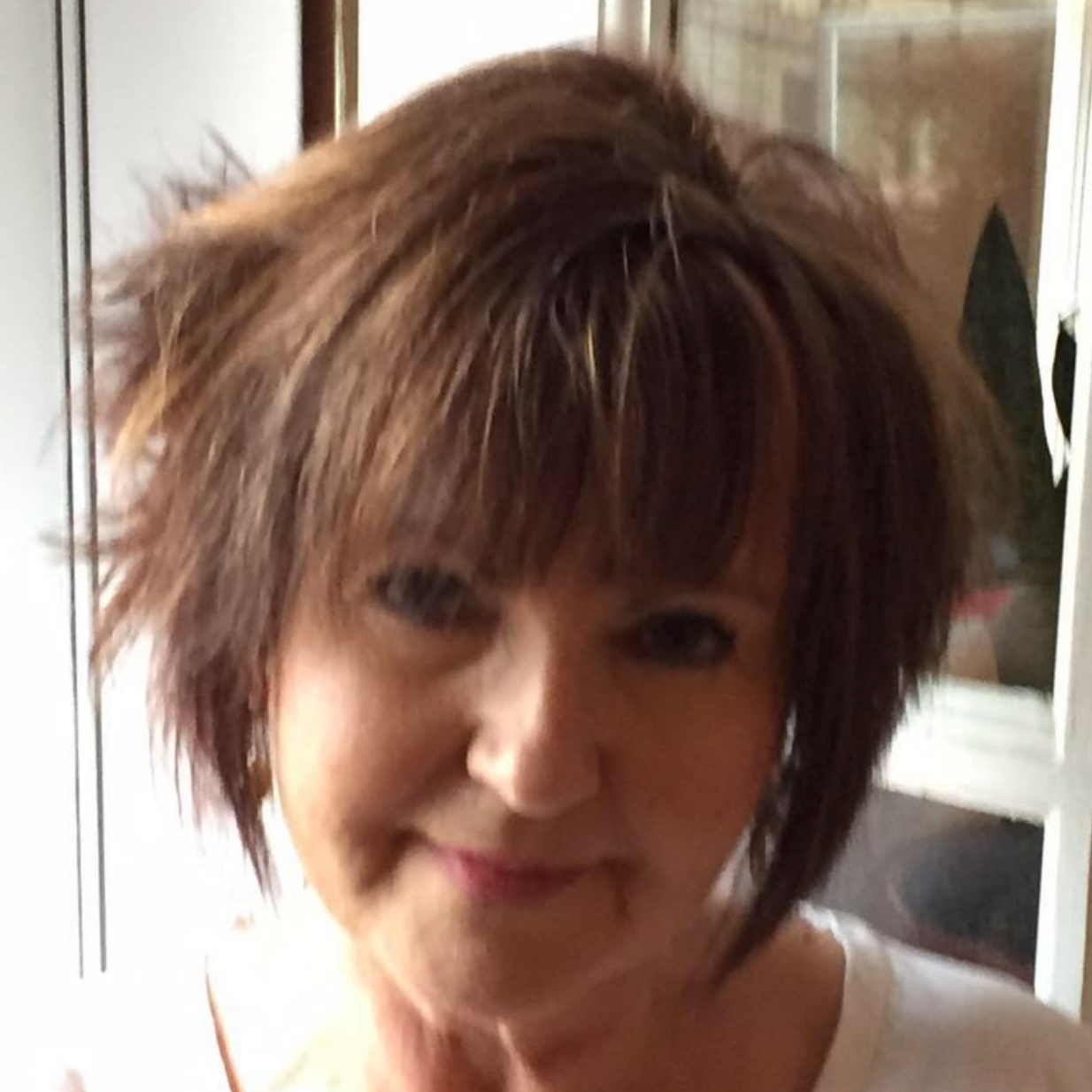 "This is a "Divine Gift" from God. You moralize each and every one of us. What you are creating and erasing will change generations!! I have never been this happy or at peace. This is an answer to anguished prayer for all, Linda. I was ready and YOU showed up. Raw, real, professional and caring! I look forward to my healing process daily."
- Terry Wagers
Frequently Asked Questions
How does this membership work?
This is a monthly membership that is ongoing unless you choose to cancel. Your membership will be renewed each month at the same price you paid today. If you decide to cancel, you will be billed at the current price at the time you decide to renew.
What do I get by signing up?
You will receive 2 monthly group coaching calls, access to the comprehensive on-line library, recipes, grocery lists and tips, education, inspiration, new friends, love and attention and you'll be invited into our private Facebook group.
Where do I find the Facebook group?
Once you enroll, the link to join the Facebook group will be revealed inside of your Eat Like You Love Yourself Academy back office.
What if I still have questions?
Do I have to commit to any type of contract?
No. This is a month to month membership and there are no contracts required. You can cancel at any time if you do not wish to continue. Because of the month to month nature of this membership, we do not offer refunds.
How do I access the bonus course 'Eat Like You Love Yourself 30 Day Intensive'?
Once you register for membership into the Eat Like You Love Yourself Academy, the 30 Day Intensive course will automatically be added to your school as a separate course. You will have access to it for life, even if you cancel your Academy membership.
What if I cancel and want to join again?
As long as you remain a member in good standing, you will be charged the same monthly fee that you paid at the time you joined. If you cancel and decide to come back, you will be charged the current monthly fee at the time that you rejoin.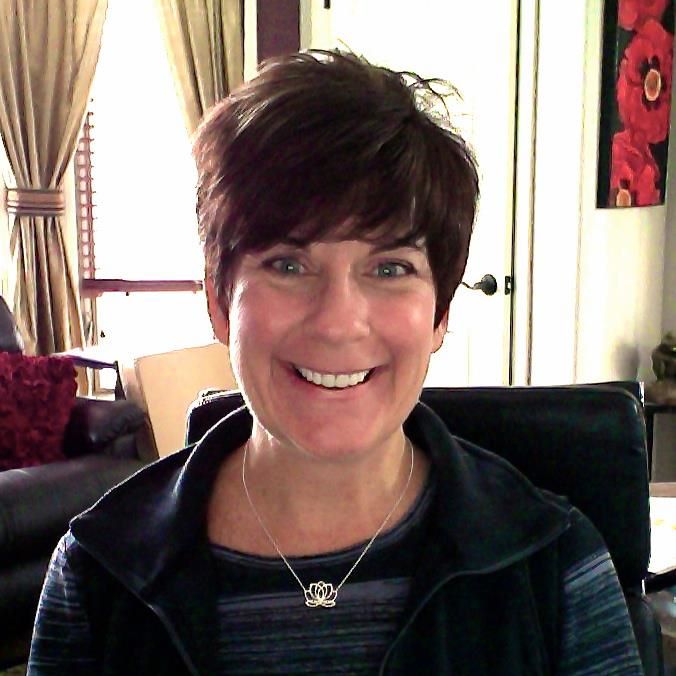 "Like many women, I have tried just about EVERY diet out there and, like many women, I kept signing up for the next miracle "diet cure". By the time I reached out to Linda, I was physically exhausted, mentally dispirited and still fricken ravenous! That was 4 years ago and I can honestly say, I haven't dieted since! That's right, no more diets for me baby! :D
Linda's approach is radical because it isn't a diet! It's a LIFE changing, LIFE style you can live for LIFE! The reason why diets don't work permanently is exactly why Linda's approach does. Just the word "diet" sounds like a punishment. With Linda's guidance and wisdom, I got life changing tools. I've learned that it's not about restricting what I put in my mouth but more about ingesting the truth about my body and the gift that it is.
Today, and finally at the age of age of 53, I have found a love and acceptance of my body that I don't remember ever having (well, maybe not since Age 8)! I love how I feel today and I can sincerely say that I love my body! I am heathy mentally and physically and my body is thriving. No past diet protocol has EVER given me that! Linda's program has given me a love of food and a love of life but, most importantly, Linda's program has given me a joyous love of self!
Forever grateful to Linda for her life-changing wisdom, guidance and love!"
- Tracy Holsapple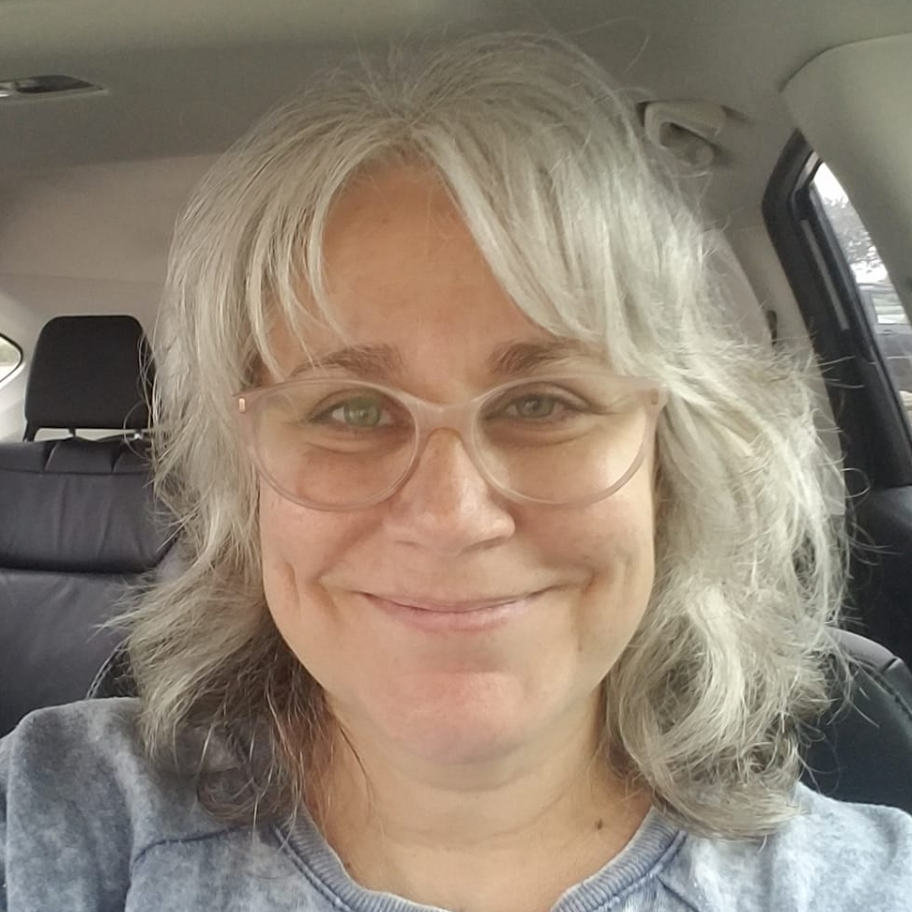 "I just want to say that Linda Leland is helping me heal so many pieces of my life. I couldn't be more grateful from the bottom of my heart that this community of women has found its way into my life. It's been life changing for me, with my issues with body image and my relationship with food and just simply put finding a way to have true Love for myself and my spirit. When that happens everything changes for the better. Thank you in deepest gratitude! If this seems like something you need in your life check this community out, it's been so worth it to me. This is the real deal my friends. I'm amazed at the healing that has taken place in me in a short amount of time. It's work yes but unlike anything I've ever experienced."
- Jennifer Davis Wood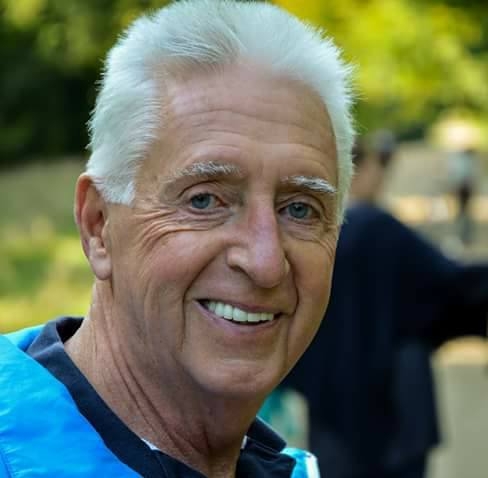 "I met and began working with Linda after I had retired and had discovered the my cholesterol level was elevated. My doctor was insisting the I needed to be on Statins. I was resisting.
Linda coached me through a process of cleansing my body, mind, and spirit. She taught me how to love myself, and life in general. I learned how to cook with Love, eat with Love and to live Love. In a nutshell, my life changed completely in ways too numerous to explain.
In the space of 3 months I dropped 30 pounds without even trying, and my cholesterol dropped 30 points. No crazy exercise or dieting. Just a complete change of thought around all of it. This woman is an expert in all things nutrition and the Love of life and self. My recommendation would be to pay attention when she speaks, and follow her guidance if it resonates with you."
- Al Austgen