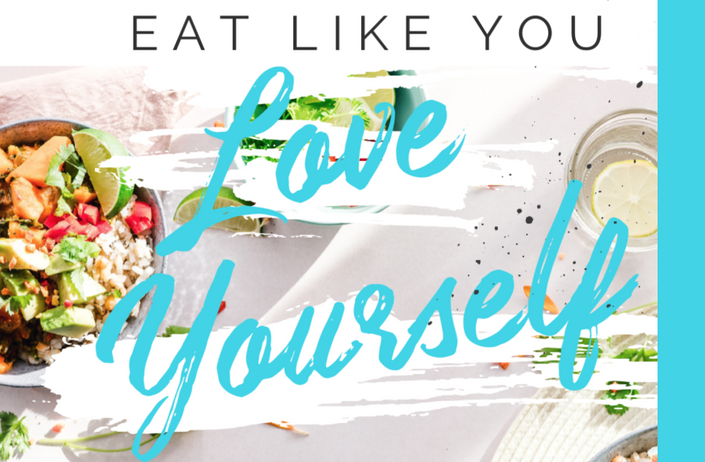 Eat Like You Love Yourself
30 Day Intensive
And Then She Shines Presents...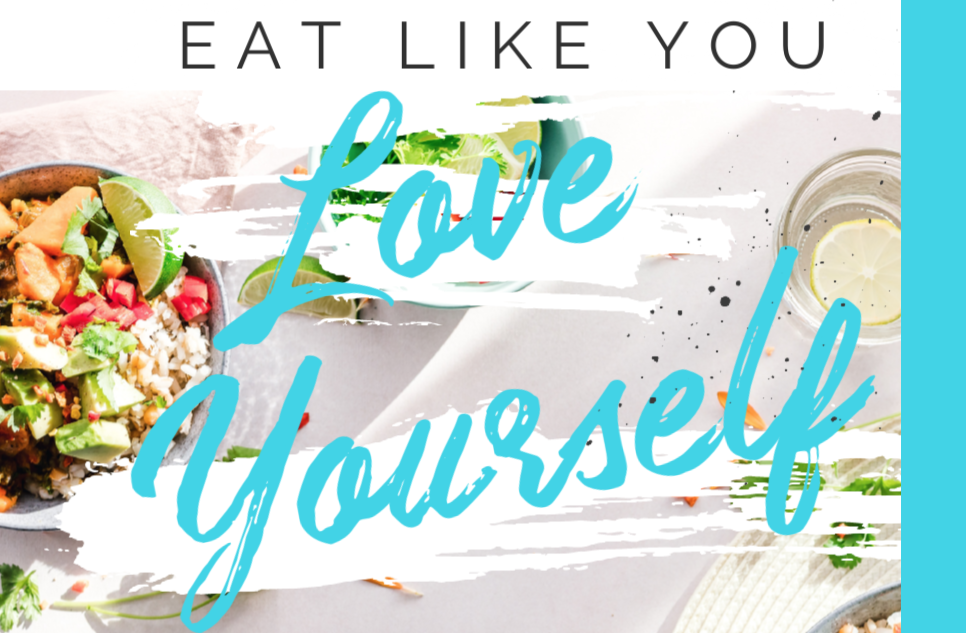 30 Day Intensive
You're about to embark on a 30-day journey that will prove to be more transformational than anything you've ever done before.
The waiting stops now. No more waiting for your body to change before you treat yourself with loving kindness. That's what self-care really is!
Let me show you in these next 30 days that that's been the whole problem. You can NOT beat yourself into lasting self-care.

When it comes to drugs and alcohol, there seems to be a widespread understanding that a spiritual experience is necessary to recover. This just means that there's inner work to be done.
Abstinence alone rarely works.
The same exact principals work with healing from an unhealthy reliance on food. Just like drugs or alcohol, an unhealthy relationship with food is a symptom of an underlying lack of love that needs your attention.
Women who love and trust themselves do NOT have an unhealthy relationship with food. It's impossible.
So, for these 30 days, we're jumping right to the end. No more waiting. You're going to come to find out how much easier, more balanced and healthy your decisions around food occur when they come from love instead of self-hate or wanting to "fix" yourself or make yourself more lovable and attractive. This only takes you in the opposite direction of health and beauty.
An unhealthy relationship with food is ALWAYS a symptom of not liking or trusting yourself. In an effort to fix a part of you that you dislike, you do mean things. You're not nice or kind to yourself. You don't listen to your own needs or your own body's inner intelligence. Instead, you diet, deprive yourself, criticize your body, give in, and then feel guilty. Rinse and repeat.
It's plain to see that this is a very unloving solution to an unloving condition. It can't possibly work. It's insane.

A new mindset is required to heal this unloving condition.
Do you know what a miracle is? It's a shift in perception from fear to love. That's what is required to heal your dysfunctional relationship with food and your body. And if you've been struggling with food for years, you need a miracle to get you out of a thought system that does NOT WORK.
Can you even begin to fathom the changes that would occur for you if you treated yourself like your most beloved best friend for 30 days? If, instead of hating your body, you cared for it like the loving, loyal and magnificent gift that it really is? Your body is brilliant. It loves you and is just waiting for you to love it back.
Know this: Your thoughts about yourself are not an effect of the shape of your body. The shape of your body is a direct effect of your thoughts.
And thoughts can be changed.

You'll get one video lesson each day for 30 days to keep you connected to this healing mindset of love, behaving with love and thinking with love. You will eat with love for 30 days straight and see that this is the golden key you've been missing.
Women who generally love themselves don't hurt themselves with food. They may overeat once in a while, it's not a big deal, they listen to their bodies and self-correction is natural.
What 30-days of eating like you love yourself will look like:
You will go to the table hungry and eat until you are satisfied.

You will choose foods that you love and eat them in a balanced way.

You will eat when you're hungry, not when you think you "should".

You'll give some thought to choosing nutritious foods but not being so restrictive or nervous that you miss out on enjoyable food.

You'll learn how to leave some cookies on the plate because you know you can have them again tomorrow.

You'll come to trust your body to tell you what you need.
If health and wellbeing are your desires, it's time to create a mindset and a life in line with those desires. Stop heading in the wrong direction and continuously sabotaging yourself. Until you do, you will be unable to heal. You cannot fix a problem with the same thinking that created it.
Love yourself first and see how your body responds to that!
Eat like you love yourself for 30 days. No more waiting.
Your Instructor
My name is Linda Leland. I am the co-founder of "And Then She Shines" and the creator of Food Rules, Diets and Love.
I've been working in the field of diet and nutrition most of my life, as a practitioner, educator, teacher and coach.
I've also led a very passionate spiritual life; infatuated by how we're all intricately connected to each other, to the infinite love and wisdom that created us and how we can live in alignment with that wisdom and the ways in which we block it.
I was raised with a lot of food fears, rules and imbalance that led to my own body image obsession, weight fluctuation and the life-sucking anxiety of trying to be perfect. Early in my practice, I tried helping clients with the same calories in, calories out, one size fits all diet protocol. I became very discouraged a couple years in when it was clear I wasn't really helping anyone. Despite all my passion to help these women, nothing much was sticking for them.
I knew there must be a better way. So I made it my life's purpose to discover exactly how and why we develop these dysfunctional patterns with food and body image obsession, and how to systematically undo the the whole mess.
Through years of working with hundreds of clients, privately, in groups and hospitals, I've come to know that transformation can only occur when you adopt a whole new thought system and leave behind the unhelpful myriad of conflicting data that's been deeply engrained and running on auto-pilot from the marketing and competition of the obsolete diet industry.
I was born to help women heal from their unhealthy relationships with food and their bodies. I've seen the unnecessary and long-term harm and struggle it's had on so many lives and I've witnessed, hundreds of times, the relief and the freedom and the untapped joy that emerges when any woman, no matter how deep in it she is, makes the powerhouse decision to say, "NO MORE".
It has been my ultimate joy to learn how to actually use our current unhealthy relationships with food and our bodies to heal and expand.
I truly believe that every woman is beautiful. Every one of us was created to be unique, eccentric and different. Thinking there is only one kind of beauty, leggy, blonde and young, is criminal. Each one of us adds to the great mosaic of life. And the greatest joy there is in this life is to become more and more ourselves.
Frequently Asked Questions
When does the course start and finish?
The course starts on June 1st and lasts for 30 days. You will receive one video per day, starting on June 1st or whatever day after that that you register.
How long do I have access to the course?
How does lifetime access sound? After enrolling, you have unlimited access to this course for as long as you like - across any and all devices you own.
What if I am unhappy with the course?
We would never want you to be unhappy! If you are unsatisfied with your purchase, contact us in the first 30 days and we will give you a full refund.