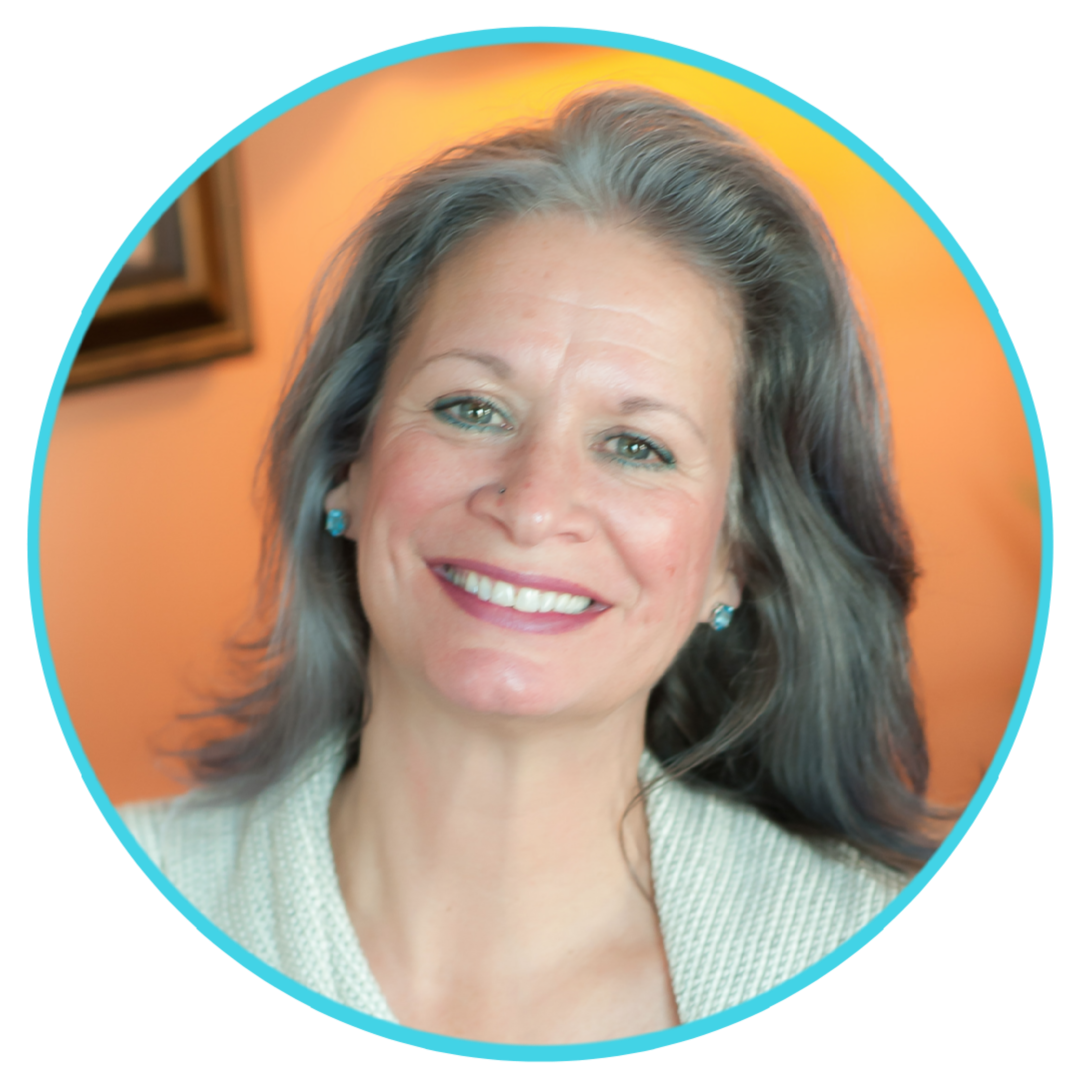 My name is Linda Leland. I am the co-founder of And Then She Shines and the creator of Food Rules, Diets and Love.

I've been working in the field of diet and nutrition most of my life, as a practitioner, educator, teacher and coach.
I've also led a very passionate spiritual life; infatuated by how we're all intricately connected to each other, to the infinite love and wisdom that created us and how we can live in alignment with that wisdom and the ways in which we block it.
I was raised with a lot of food fears, rules and imbalance that led to my own body image obsession, weight fluctuation and the life-sucking anxiety of trying to be perfect. Early in my practice, I tried helping clients with the same calories in, calories out, one size fits all diet protocol. I became very discouraged a couple years in when it was clear I wasn't really helping anyone. Despite all my passion to help these women, nothing much was sticking for them.
I knew there must be a better way. So I made it my life's purpose to discover exactly how and why we develop these dysfunctional patterns with food and body image obsession, and how to systematically undo the the whole mess.
Through years of working with hundreds of clients, privately, in groups and hospitals, I've come to know that transformation can only occur when you adopt a whole new thought system and leave behind the unhelpful myriad of conflicting data that's been deeply engrained and running on auto-pilot from the marketing and competition of the obsolete diet industry.
I was born to help women heal from their unhealthy relationships with food and their bodies. I've seen the unnecessary and long-term harm and struggle it's had on so many lives and I've witnessed, hundreds of times, the relief and the freedom and the untapped joy that emerges when any woman, no matter how deep in it she is, makes the powerhouse decision to say, "NO MORE".
It has been my ultimate joy to learn how to actually use our current unhealthy relationships with food and our bodies to heal and expand.
I truly believe that every woman is beautiful. Every one of us was created to be unique, eccentric and different. Thinking there is only one kind of beauty, leggy, blonde and young, is criminal. Each one of us adds to the great mosaic of life. And the greatest joy there is in this life is to become more and more ourselves.