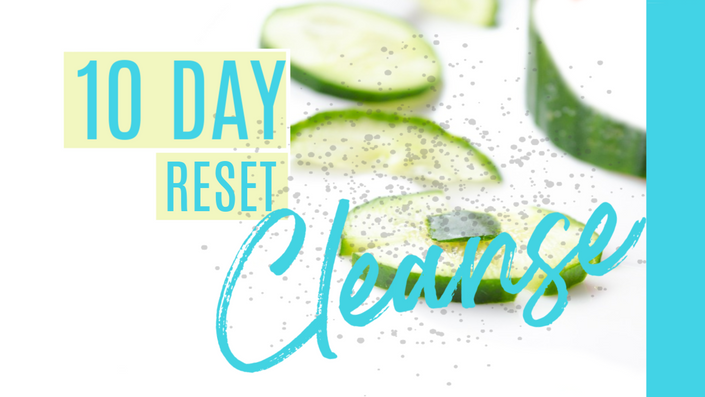 10 Day Reset Cleanse
A Safe and Natural System for <br>Giving Your Body a Clean Slate and <br>Rebooting Your Relationship With Food
Watch Promo

And Then She Shines Presents...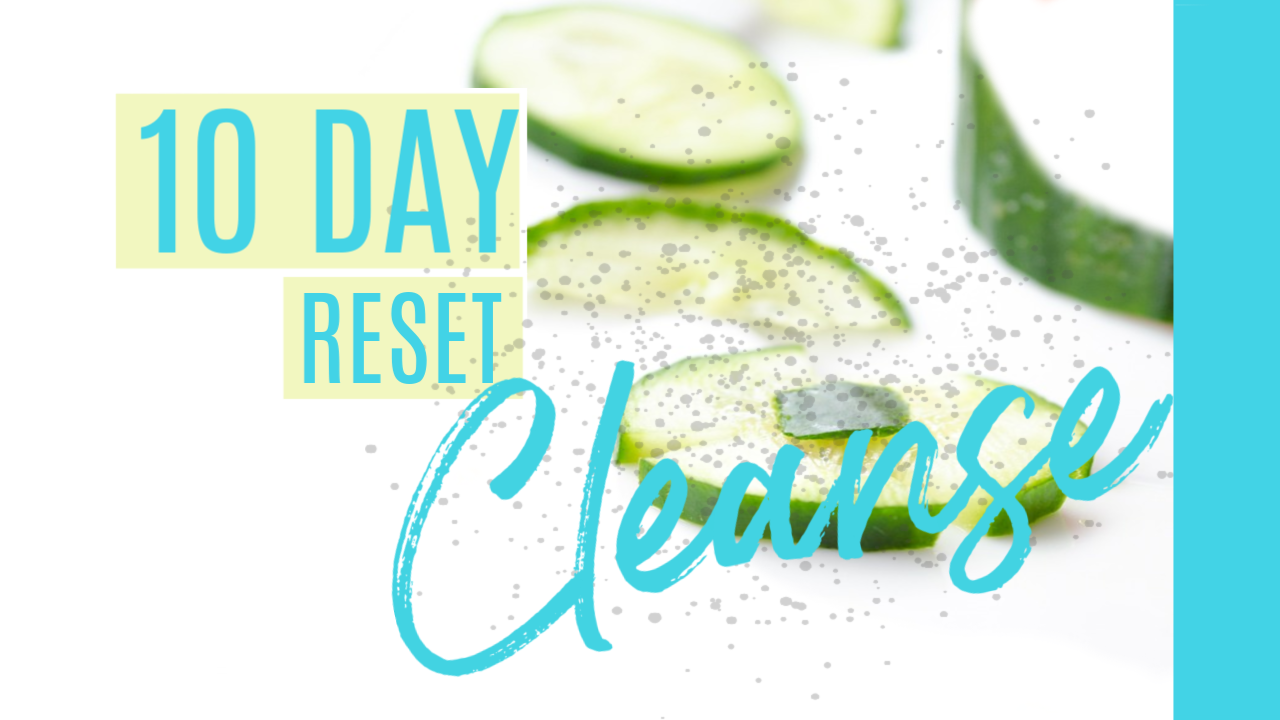 A Safe and Natural System for Giving Your Body a Clean Slate and Rebooting Your Relationship With Food

This 10-Day Reset Cleanse is an extremely effective way to start fresh and give yourself a clean slate for re-booting your relationship with food and finding your own perfect healthy weight.


10 Days is the perfect amount of time to rest and cleanse all systems and organs of the body and to discover what your body is supposed to feel like. Once this happens, it's much easier to receive clear guidance from your own inner intelligence regarding the best foods for you.
This 10-day process is safe and natural. There is no deprivation required. It's based on eating whole foods while omitting certain foods that will cause your body's natural detoxification to kick into high gear.

This 10 Day Reset Cleanse will help to:
Remove cravings

Reset old habits and food addictions

Increase Immunity

Increase energy and clarity

Lower inflammation

Revert stomach back to normal size for recognizing your natural hunger/fullness cues.

In this 10-Day Reset Cleanse Program you'll get everything you need, step by step, including a grocery shopping list, daily instruction, great recipes and you'll have direct access to my personal email should you have any questions along the way.
I've used this 10-Day process with hundreds of clients, privately and in groups, and I can honestly say there hasn't been one person who didn't absolutely love the way it made them feel. It has continuously proven to be a major turning point on the path to real health that sticks. It's the best way I know to clear out the old and move into the new.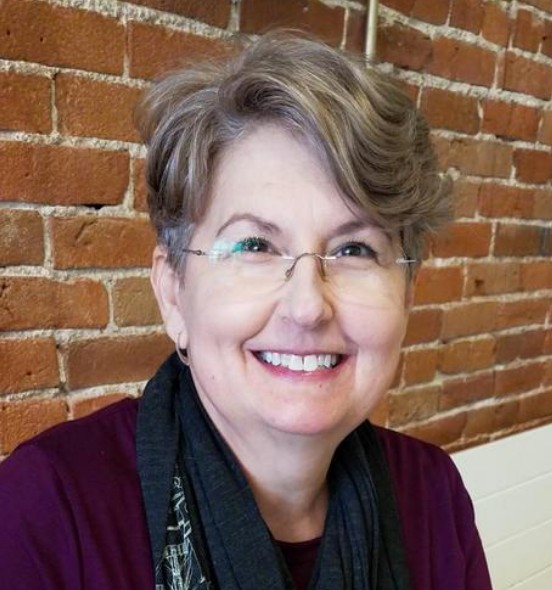 "You have made such a difference in so many lives, and certainly mine! I just can't thank you enough! I can't believe how much has changed for me as a result of the Cleanse! Along with the relief from my migraines, I am off pop and sugar and have lost 7 pounds. I feel like a new person! "
- Jill Lockhart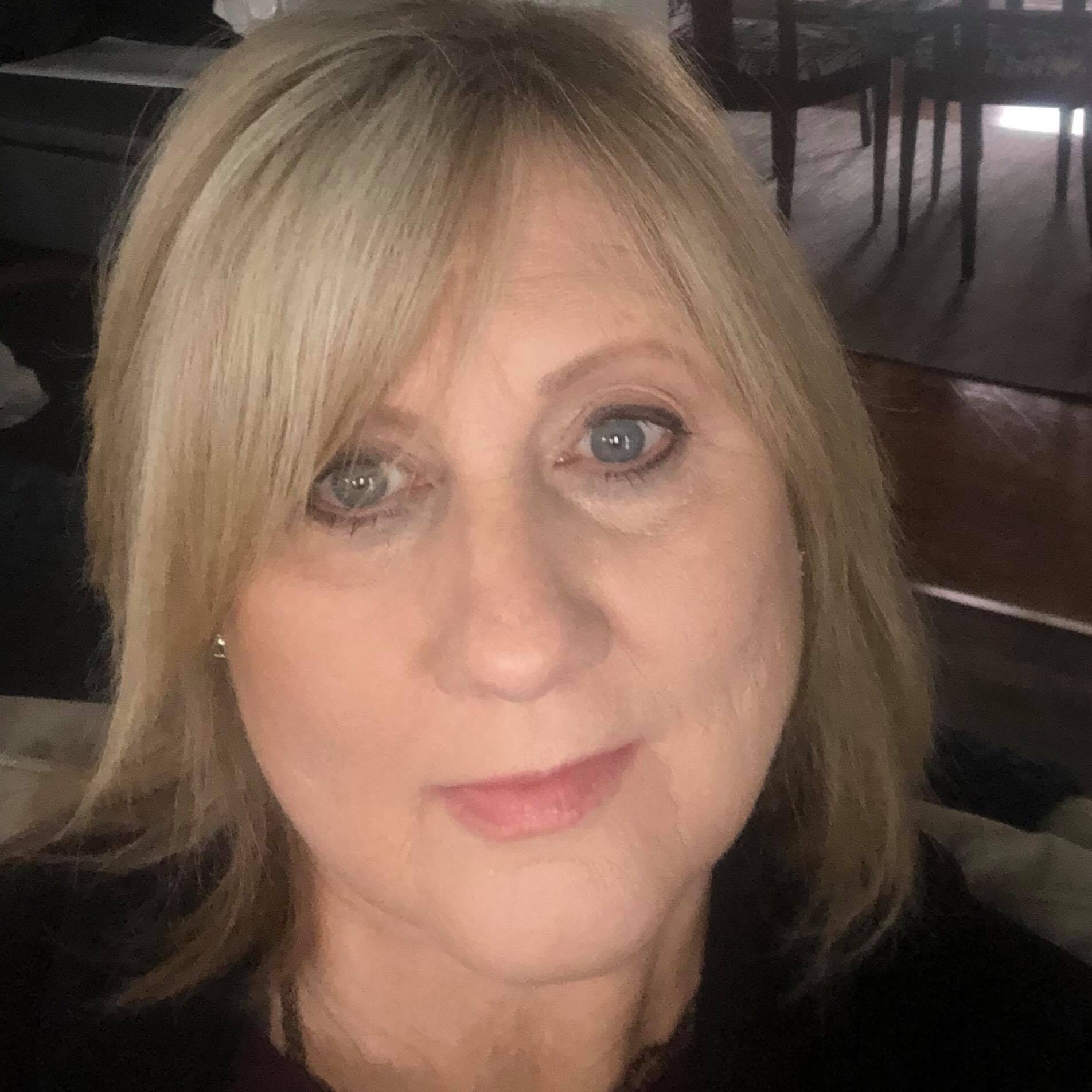 "Feeling so good after this cleanse! Lighter, healthier, just like I've been given this huge shift in the right direction. This was a remarkable process that reminded me to get in touch with my body and how to nourish it in ways that will make me feel healthier and more vibrant. I felt no lack at all and the recipes were delicious. This will change your mind about whatever you thought about a detox cleanse before! Thank you, Linda Leland!"
- Karen Neopolitan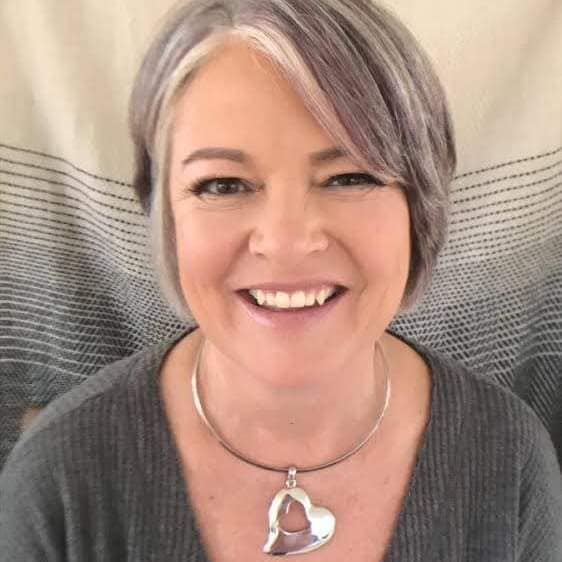 "I feel as though I have reached a deeper level of peace and happiness. Feel more my true Self."
- Cathy Silva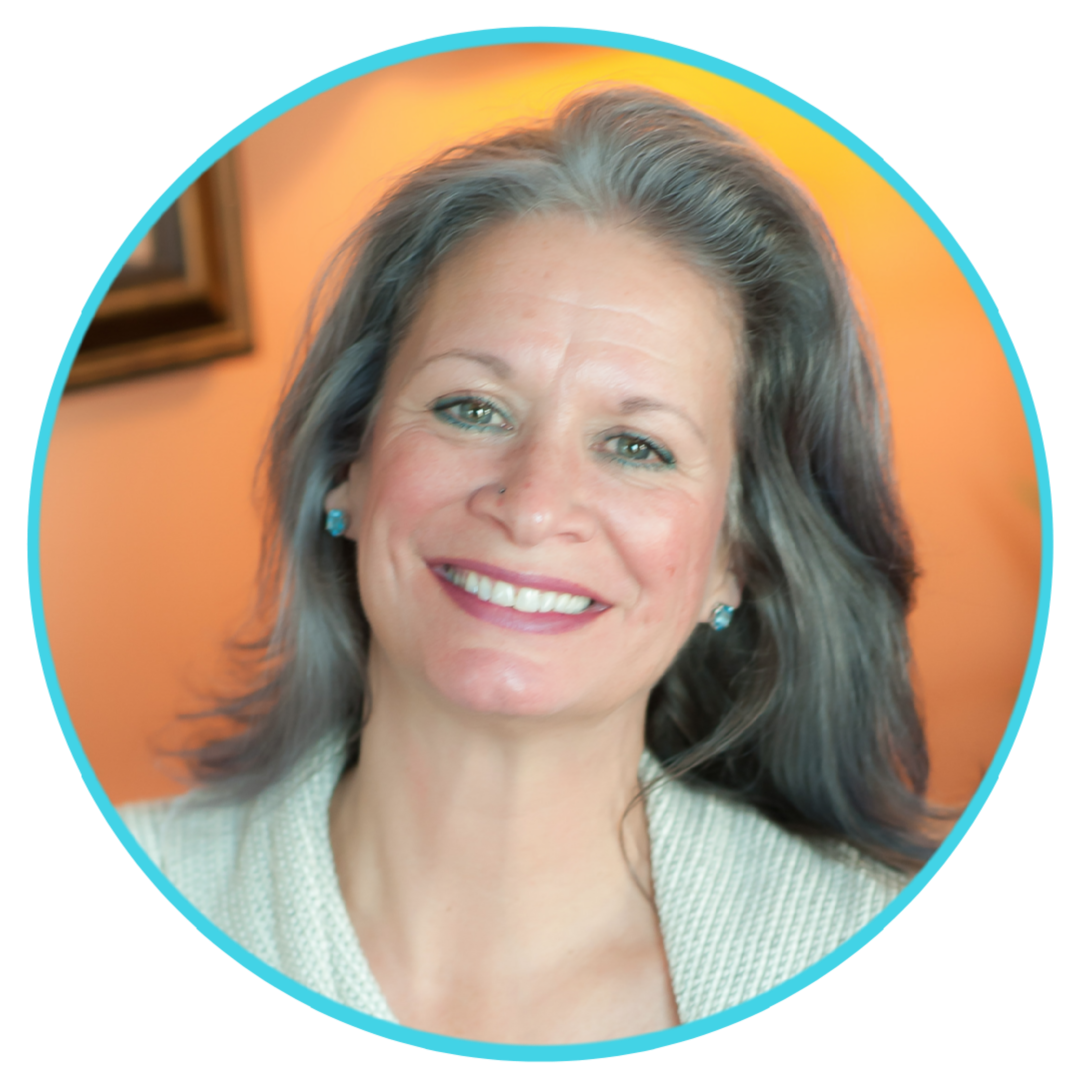 My name is Linda Leland. I am the co-founder of And Then She Shines and the creator of Food Rules, Diets and Love.

I've been working in the field of diet and nutrition most of my life, as a practitioner, educator, teacher and coach.
I've also led a very passionate spiritual life; infatuated by how we're all intricately connected to each other, to the infinite love and wisdom that created us and how we can live in alignment with that wisdom and the ways in which we block it.
I was raised with a lot of food fears, rules and imbalance that led to my own body image obsession, weight fluctuation and the life-sucking anxiety of trying to be perfect. Early in my practice, I tried helping clients with the same calories in, calories out, one size fits all diet protocol. I became very discouraged a couple years in when it was clear I wasn't really helping anyone. Despite all my passion to help these women, nothing much was sticking for them.
I knew there must be a better way. So I made it my life's purpose to discover exactly how and why we develop these dysfunctional patterns with food and body image obsession, and how to systematically undo the the whole mess.
Through years of working with hundreds of clients, privately, in groups and hospitals, I've come to know that transformation can only occur when you adopt a whole new thought system and leave behind the unhelpful myriad of conflicting data that's been deeply engrained and running on auto-pilot from the marketing and competition of the obsolete diet industry.
I was born to help women heal from their unhealthy relationships with food and their bodies. I've seen the unnecessary and long-term harm and struggle it's had on so many lives and I've witnessed, hundreds of times, the relief and the freedom and the untapped joy that emerges when any woman, no matter how deep in it she is, makes the powerhouse decision to say, "NO MORE".
It has been my ultimate joy to learn how to actually use our current unhealthy relationships with food and our bodies to heal and expand.
I truly believe that every woman is beautiful. Every one of us was created to be unique, eccentric and different. Thinking there is only one kind of beauty, leggy, blonde and young, is criminal. Each one of us adds to the great mosaic of life. And the greatest joy there is in this life is to become more and more ourselves.
Watch this video to see some amazing before and after results from Linda Leland's
10 Day Reset Cleanse.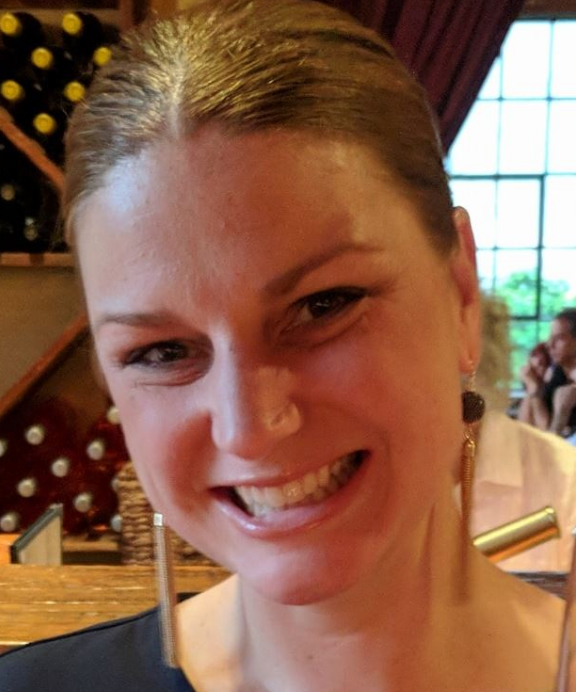 "This woman, Linda Leland changed my life 7 years ago and IT STARTED WITH THIS 10 DAY CLEANSE!

I went to see Linda Leland after being diagnosed with RA (Rheumatoid Arthritis) and everything in my body hurt. I couldn't be the mother I wanted to be. I was literally watching my life pass me by. Linda started me on this exact 10 day cleanse . I could go on and on but believe me when I tell you, the rest is history! The recipes she shares have become family favorites. PLEASE PLEASE PLEASE if you are uncertain, have tried and failed once or one hundred times, please put you faith in this woman. She is truly one of a kind and is built with love, power and a knowledge of food and how to feed your bodies like no one else I've ever met."
- Melissa Berno Deignan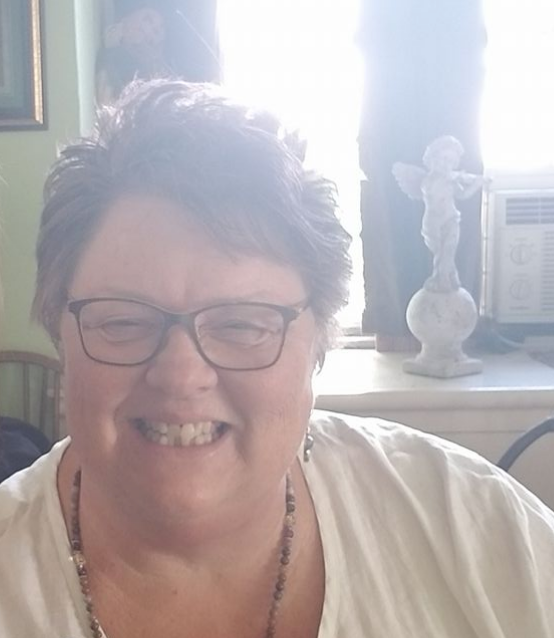 "The changes in just 10 days of following this Detox Cleanse are so numerous, I could write a book.
First: I know nothing and thought I knew how to be healthy, well that was a load of bull...be open and listen and go with the guidelines given and you will be amazed.
Second: What I thought I couldn't live without, was forgotten by Day 3 and it is gone: gum, mints, caffeine, bread, sugar and dairy.
Third: the health benefits I personally received in just 10 days are off the charts amazing, Blood sugar cut in half, bloat completely gone, water retention in my left leg and foot gone, (it is now the same size as my right leg- woohoo! ). And I lost 9 LBS which was not a goal but a side effect of this. I feel fantastic. Linda and Amy know what they are doing and it is all done with such love and joy that it is infectious. Thank you!"
- Becky Johnson
Frequently Asked Questions
When does the course start and finish?
The cleanse starts whenever you are ready and takes 10 days to complete. You can start when you are ready- you decide when you start and when you finish.
How long do I have access to the course?
How does lifetime access sound? After enrolling, you have unlimited access to this course for as long as you like - across any and all devices you own.
What if I am unhappy with the course?
We would never want you to be unhappy! If you are unsatisfied with your purchase, contact us in the first 30 days and we will give you a full refund.
Watch this quick video to hear what people have to say about the 10 Day Reset Cleanse and see pictures of the food that were taken by our cleanse participants!
The recipes are straight out of Linda's cleanse cookbook, which is included with the
10 Day Reset Cleanse!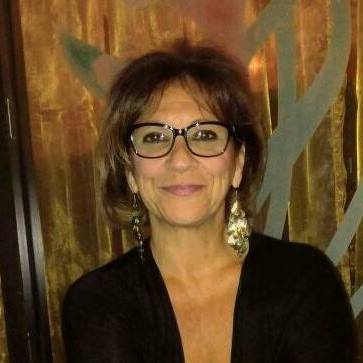 "This 10-day detox program is absolutely amazing and an answer to a long-time prayer to find a way to detox gently, truly, without the usual deprivation of food. This is it. Thank you Linda Leland for your support, for our daily zoom calls, which made all the difference in the world. You attracted all these beautiful, committed women to walk together on this healing journey. And healing it has been. Physically and emotionally. I feel lighter, healthier, joyful and will continue to heal myself moving forward incorporating all the wonderful recipes learned through your program."
- Savina Cavallo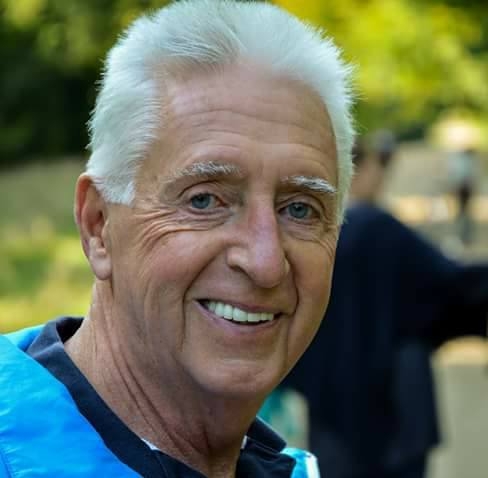 "I met and began working with Linda after I had retired and had discovered the my cholesterol level was elevated. My doctor was insisting the I needed to be on Statins. I was resisting.
Linda coached me through a process of cleansing my body, mind, and spirit. She taught me how to love myself, and life in general. I learned how to cook with Love, eat with Love and to live Love. In a nutshell, my life changed completely in ways too numerous to explain.
In the space of 3 months I dropped 30 pounds without even trying, and my cholesterol dropped 30 points. No crazy exercise or dieting. Just a complete change of thought around all of it. This woman is an expert in all things nutrition and the Love of life and self. My recommendation would be to pay attention when she speaks, and follow her guidance if it resonates with you. "
- Al Austgen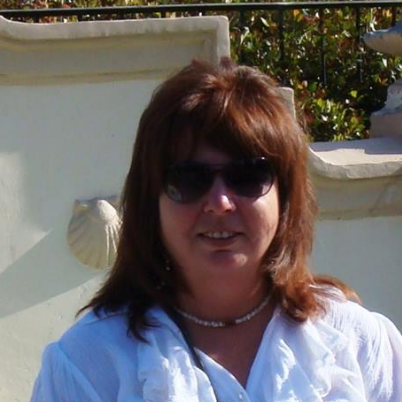 "I want to personally thank you Linda for just being wonderful you! I had a huge amount of overwhelmed feelings going into the 10 day cleanse. But you ever so gently took me by my hand and promptly responded to my emails with loving encouragement. And I did it!!
Everything you put together has helped me with a life long battle with food and self esteem issues. Hallelujah!!! is exactly how I feel at day 10. I can do this and am doing it. I feel fantastic. I want to encourage anyone to take the plunge it's so worth it."
- Mary Lu Buie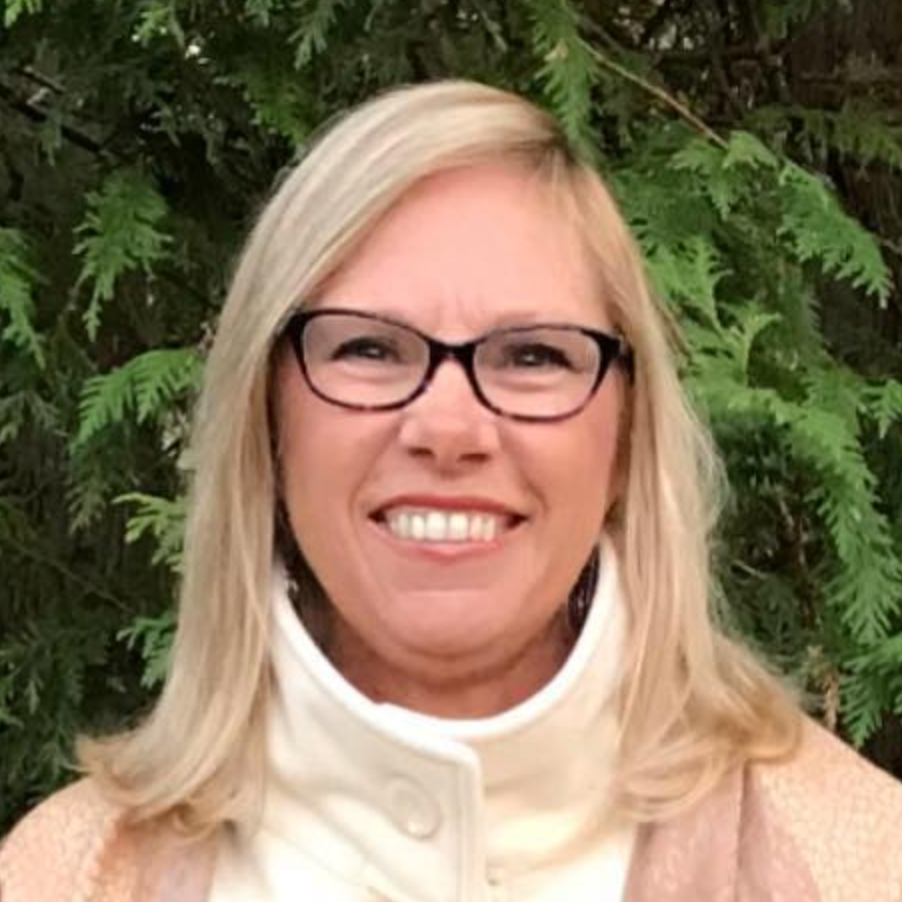 "I am down two sizes in clothing have unbelievable energy and creativity is pouring in. Linda this is one area I had not healed yet and OMG it feels AMAZING So GRATEFUL!
I am so Grateful for taking the 10 day reset cleanse. Feel absolutely wonderful! If you did not sign up for it this time don't hesitate. The recipes are so easy and the ingredients is everything you have in the house. The wonder of it is how Linda Leland has put it all together. Grateful!"
- Karen Tyndal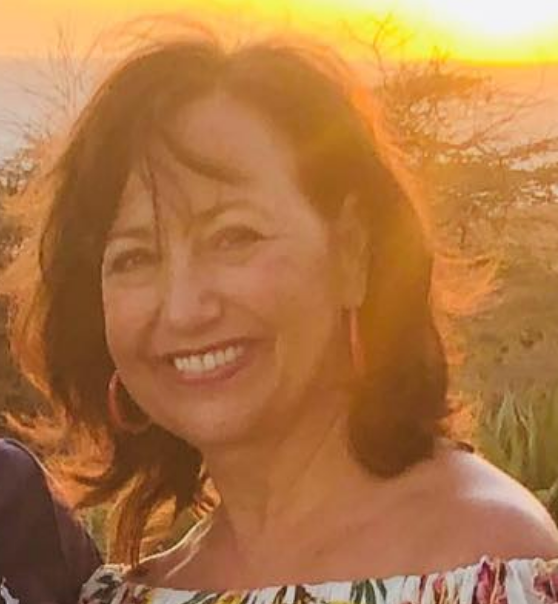 "First of all thank you very much. This is the first time I have done a detox and what I liked about this was it was real food.I loved your recipes and it got me to try something new.
The first couple of days I had a headache and then a terrible back ache days 4-8 (I even went to my chiropractor). What kept me going was you saying how good we would feel.
Day 9 I started feeling better and day 10 I felt amazing. I continue to eat healthy and feel great! This is what I needed to get myself back on track with my eating and I will be doing this every quarter! Thanks again."
- Karen Roy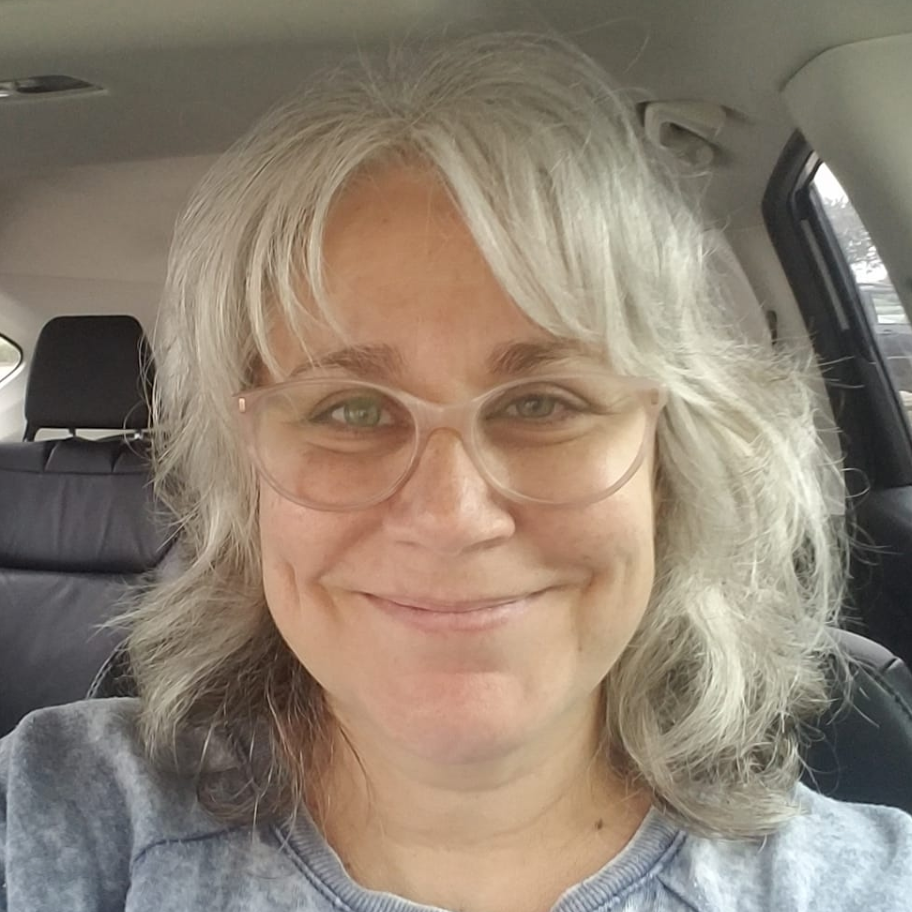 "The 10 day reset cleanse is over and I can not believe the difference in how I look and most importantly how I feel!
My husband was skeptical but when I showed him my before and after picture he was flabbergasted! He said yep I look much younger! And he had to admit the cleanse did me a lot of good.
I seriously look completely different and years younger and my energy and mood is improving by leaps and bounds. I had to experience it for myself to believe it. My body and mind needed this desperately. I've been dealing with chronic pain and fatigue and weight gain for over two years now and it's been so frustrating and exhausting! I've been praying for answers and Linda's 10 Day Reset Cleanse came into my life at the perfect time.
The cravings for inflammatory foods are gone. I'm not ravenous all day long everyday. The recipes are so good and easy, they are nutrient dense and they lovingly feed my body exactly what it's been craving and needing for so long, the recipes fed me thoroughly the whole 10 days. Never once did I feel deprived.
Linda and Amy walked me through this cleanse every step of the way with daily zoom calls and encouragement, never once did I feel confused or alone. Also the other women in the community were so supportive and loving and I couldn't have done it without them.
Linda is a God send with a gift for teaching, she's a healer a mentor incredibly knowledgeable, I love her!
Hope is what I feel now after completing the10 day cleanse. I feel like I'm morphing into my vivacious higher spiritual self, the way she looks and feels and loves, it's been an amazing journey, Miracles".
- Jen Wood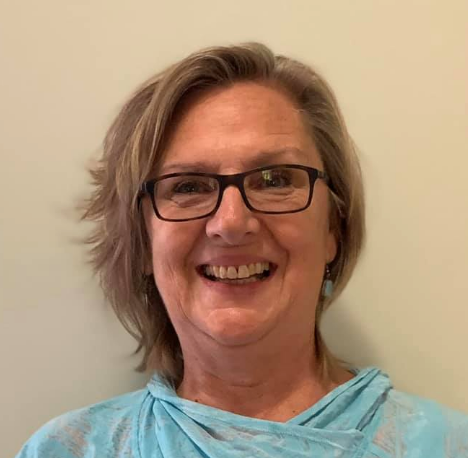 "I am so happy that I set aside concerns and "I don't have time for this" talk and did this 10 Day Reset Cleanse with Linda. Her recipes are delicious and you never feel deprived. She is there every step of the way. She knows what to expect and her guidance is spot on. I am feeling so much better and am continuing for awhile so I can try out every recipe! That's how good they are!!!! I am in for the next go around."
- Bonnie Kimball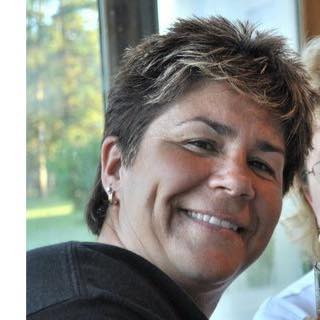 "I've done multiple cleanses with Linda but this one was by far the best. Not only did I have my old friends supporting me, but many new ones. I loved the morning talks too.
I had just gotten over kidney stones and feeling awful. Very bloated and my body just ached. Eating clean these past 10 days has been like taking a weight off my shoulders. I've lost weight, my body doesn't ache and I feel like I can breathe easier. Mentally, I feel like I can think more clearly too. You are truly a gift!"
- Janice Portlock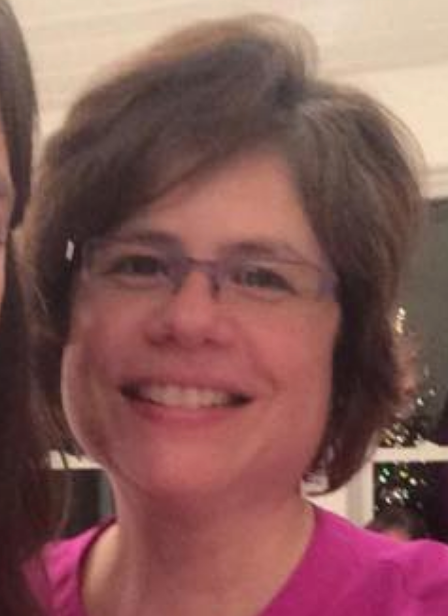 "I was skeptical and thinking why am I signing up for this but something tugged at me to do just that! The group was fabulous and everyone cheering each other on.
I agree that the cleanse went deeper than just food. A new appreciation for who I am, what this body is and how much better I feel. Looking forward to trying out the rest of the recipes as well and loved that I experimented more with the foods that I had on hand it really was fun. Love to you Linda and everyone in the group."
- Carol McDermott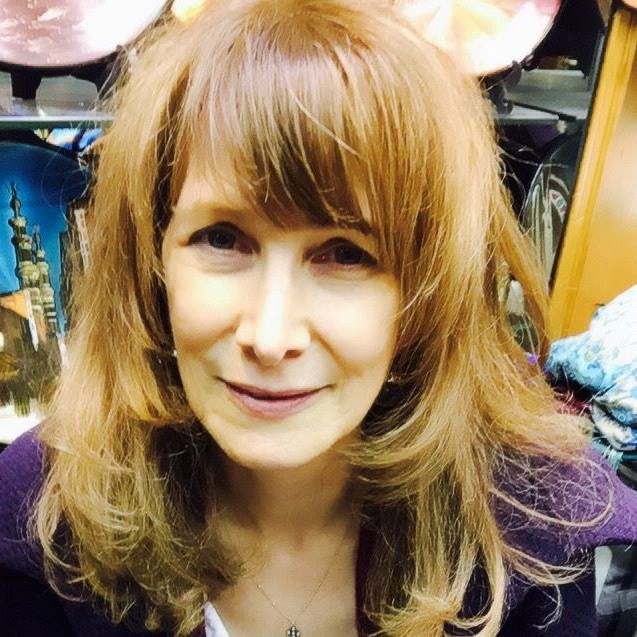 "I've done many cleanses but this one landed big time because of it's simplicity. Linda, your suggestions for self soothing substitutes for sugar were helpful, delicious and satisfying.
My biggest change was reduced inflammation and almost 0 bloating which was significant before I started cleanse. I'm so grateful! I knew what I had to do but needed your support and that of all the Cleansers here to DO IT. This cleanse is James Beard award worthy.
Linda your daily presence was a big factor in success — your glowing radiance, no judgement, no rules only suggestions with gentle loving encouragement, holding space for all participants to share and your sheer joy for what you do infuses confidence and the belief all is possible."
- Laurie Sagalyn
"This cleanse has been absolutely mind blowing. I had no idea how shut down and closed minded I have been around food. I am forever grateful and bowing to the Queen. My teeth feel new (like the enamel grew back). How crazy is that? And now this non vegetable eating, non cooking, living on sugar and caffeine girl is, well, different, better different. I feel like I could wrestle a bear. Thank you a gazillion times over."
- Sherri Miller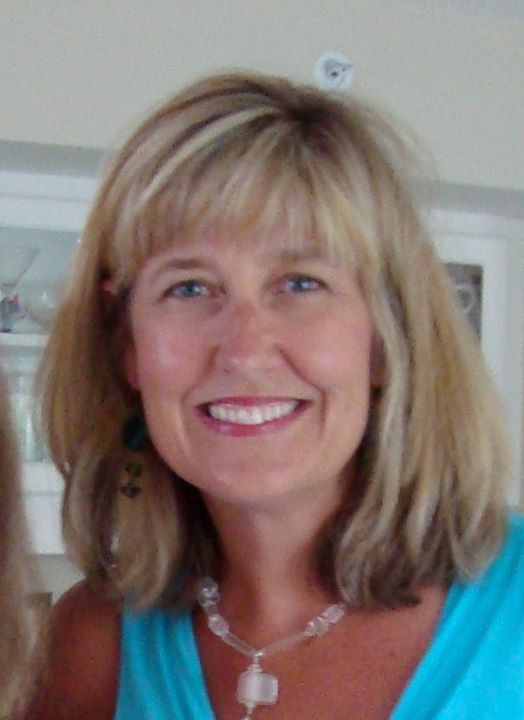 "I have had multiple failed cleanses and diets in the past and have had issues with using food, especially sugar/carbs/ alcohol as a comfort tool. That has landed me in places of feeling poorly physically and mentally, with a lot of negative self-talk. I know I am not meant to live like this!

Besides lifting a heap of anxiety, depression and brain fog from my aching body, this cleanse has started to change me in other unexpected ways. I had become to think of cooking as a chore. Truly it was one of the things that caused me anxiety. My attitude has completely shifted about cooking these 10 days. I am cooking up a storm and actually enjoying it again. My mindset is starting to shift to one of loving myself and others vs dreaded chore.

I had not realized I had been caught in the trap of just checking the box on the food prep and also trying to please everyone in the family but myself. That only made for dread and resentment. I am looking forward to continue on this journey to love myself more fully!"
- Mary Beth Townley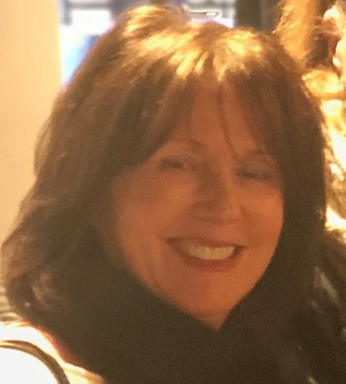 "I feel amazing, sleeping more soundly, my skin looks great, and my spirits are up!"
- Loretta Staufenberg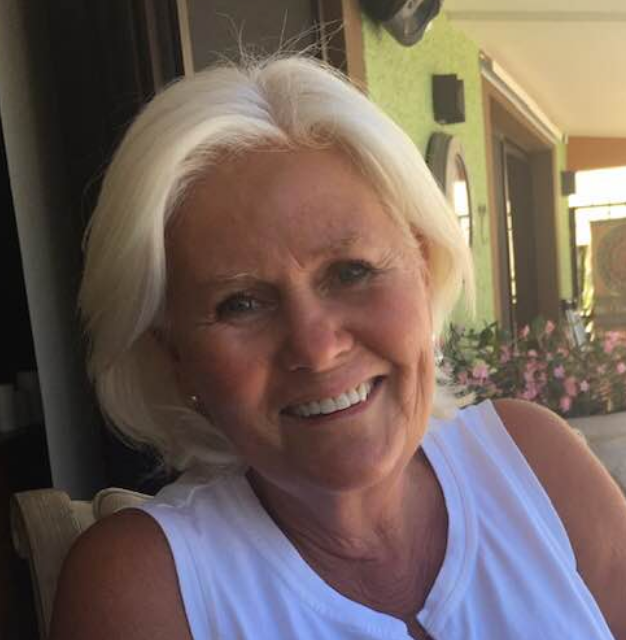 "I wanted to say that my husband and I both got so much out of doing this cleanse and I think the most important thing was as to just how easy it is to give up certain things, have no cravings and therefore be able to make proper food choices. We like the 80/20 rule and will stick with that as we both have weight we would like to lose.
I did loose 5 pounds during the cleanse but I really feel like I have a whole lot less volume! My husband's blood sugar was also at an all time low (only a couple of % points) but still an all time low. That is impressive and it just showed him how easy it is to do. Thank you for all your kind words, encouragement and recipes to keep us on the straight and narrow."
- Wendy Beaudoin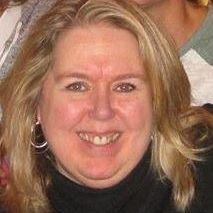 "This cleanse has been such a life changing experience. I was in the depths of really bad compulsive and unhealthy eating. I despaired of finding a way out. And weighing 280 pounds - I needed to find a way out.

I have not struggled at all with this cleanse. Not one craving. Lots of disturbed sleep, but no cravings!!! I even drank all of the water, which I thought would be impossible. Before the cleanse, I needed at least 800 mg of ibuprofen just to be able to walk around without pain. I haven't had ibuprofen since Day 1. The bone broth has resolved the need for it. That is miraculous.

The power of the group carried me along, even though I didn't know a soul or actually speak to anyone. I want to continue eating this way as a lifestyle - I had almost given up on finding something I could actually do and enjoy! But where do I find the community? And finally - you are beyond a blessing to me. I can't tell you how much being part of this group has meant. Your love and dedication are overwhelming. I can't thank you enough."
- Sandi Hauge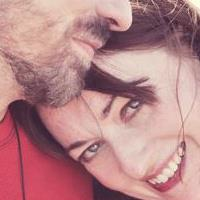 "I really enjoyed doing this cleanse for the second time now. I feel much healthier and at peace after doing this. I've done this program as a full time working mom the first time & working from home this last time & it's doable either way. I like that we can use what we have on hand to start. I really enjoyed the daily group calls. It makes me happy that everyone was trying to go deep into our relationships with food & support each other. Thank you Linda for this program."

- Erin Kania